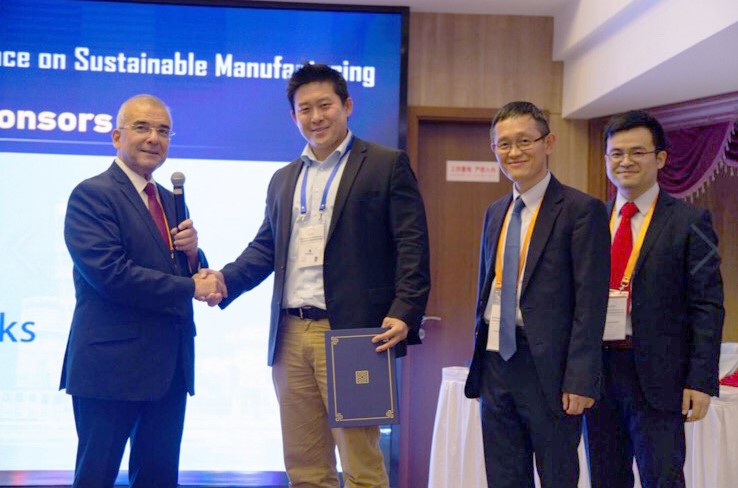 At the 17th Global Conference on Sustainable Manufacturing (GCSM 2019 October 9-11, in Shanghai, China), the organizing committee honored ModuleWorks for its support and commitment to the conference.
The GCSM is a forum for researchers and specialists from universities, institutes and industry to share their latest advances and spark new ideas on topics related to sustainable manufacturing.
Presented by the Technical University Berlin and Tongji University, this year's conference brought together experts from 27 countries. Future education was an important topic as highlighted by students from China, USA, South Africa, Japan and Germany who showed how new education methods let people unfold their true potential and creativity. This theme was underlined by the Institute of Environment for Sustainable Development (IESD) who presented their 17 Sustainable Development Goals (SDG) that inspire students at the institute.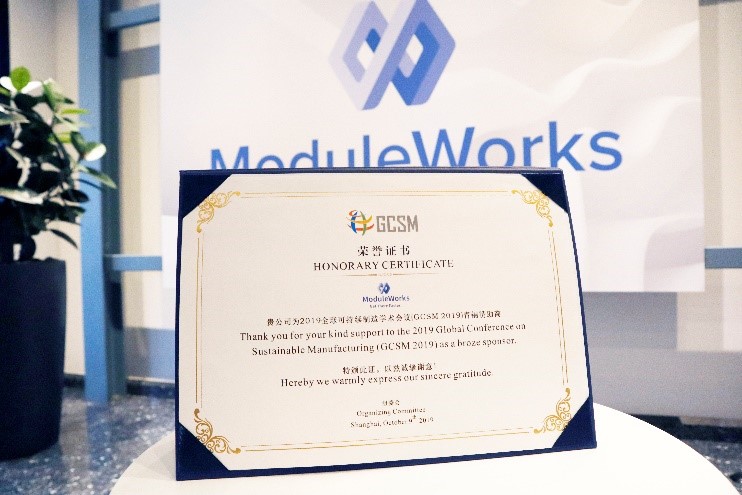 "It's a great honor to be part of this important event", says Dr. Marc Stautner, Research Director at ModuleWorks "Automation technology has huge potential, and the GCSM is an important catalyst for ensuring its environmentally sustainable use."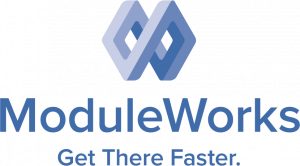 ModuleWorks is the leading software component provider for the CAD/CAM industry. With over 170 employees and 700 man years of software development, ModuleWorks' expertise in toolpath creation and simulation is recognized throughout the industry and its software components are integrated in over 500,000 installed seats of CAD/CAM software around the world. From standard products to exclusive development projects, we work closely together with you to bring your own vision of Industry 4.0 to life. Our comprehensive product portfolio and cutting-edge software components enable you to optimize your CAD/CAM solutions and connect to CNC/MTB systems to increase your competitiveness and help you Get There Faster.