Dental machine builders, CAD/CAM vendors and system integrators who want to differentiate themselves in digital dentistry can quickly and seamlessly integrate ModuleWorks Dental CAM to address their custom requirements and benefit from the most advanced, high-performance manufacturing technology.
ModuleWorks Dental Framework empowers dental CNC manufacturers and dental CAM software integrators with the most advanced toolpath calculation technology available in the dental CAM market.
Dentists and dental technicians who use the integrated dental CAM software and CNC machines powered by ModuleWorks Dental Framework maximize the efficiency and profitability of their dental labs and practices through simplified workflows, faster calculation times, faster machining times and longer tool life. 
Additive for Dental delivers a dedicated feature-set to enhance productivity in additive manufacturing of dental indications, including support for SLM, SLA, DLP and Hybrid-AM processes, all from one integrated high-performance kernel. This enables a fast time-to-market for comprehensive solutions that go beyond the standard functionality.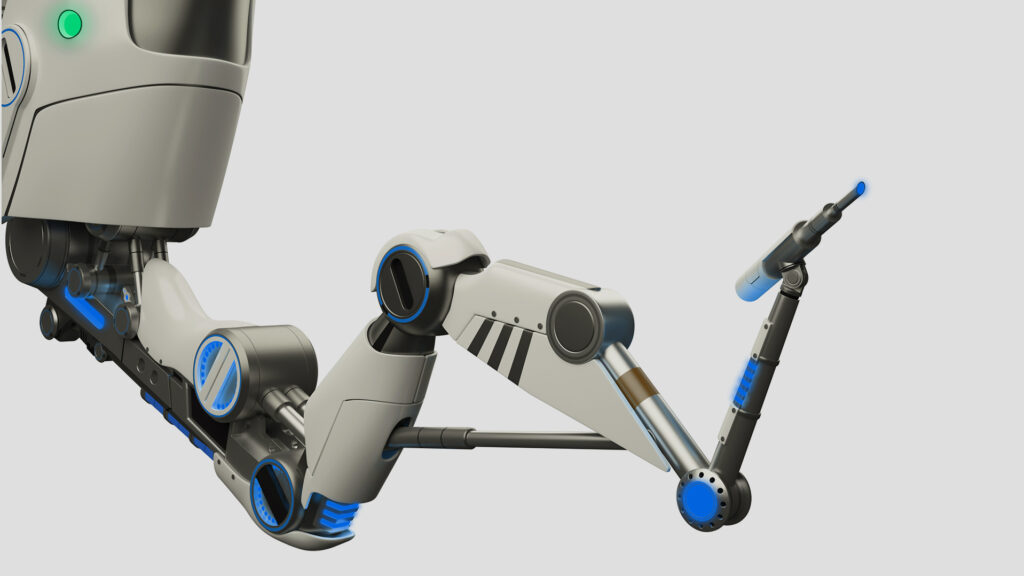 ModuleWorks Robotics Core for Dental enables robotics fabrication in Digital Dentistry by connecting a comprehensive range of Dental CAM machining toolpaths to advanced robotics hardware. In the offline programming environment, robotic machining is achieved using ModuleWorks industrial high-performance kinematics solver and NC-Code Post Processing Framework which are adaptable to diverse robotics hardware setups.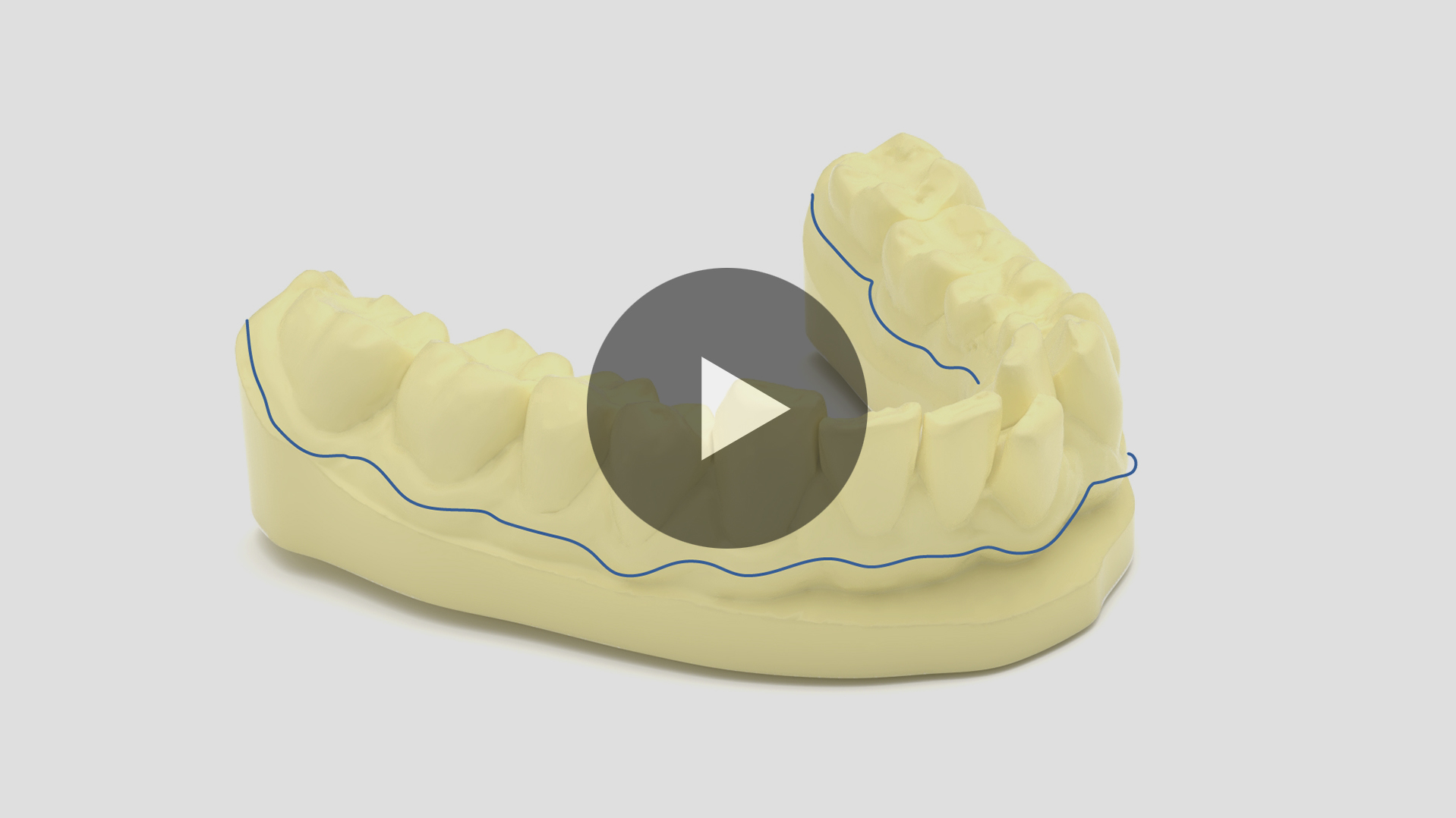 To automate and speed up production, the new ModuleWorks TrimLine Finder automatically determines the optimal position and shape of the trim line from the input CAD geometry and from optional parameters and criteria entered by the technician. Manual drawing is not necessary which saves time and costs for each patient order.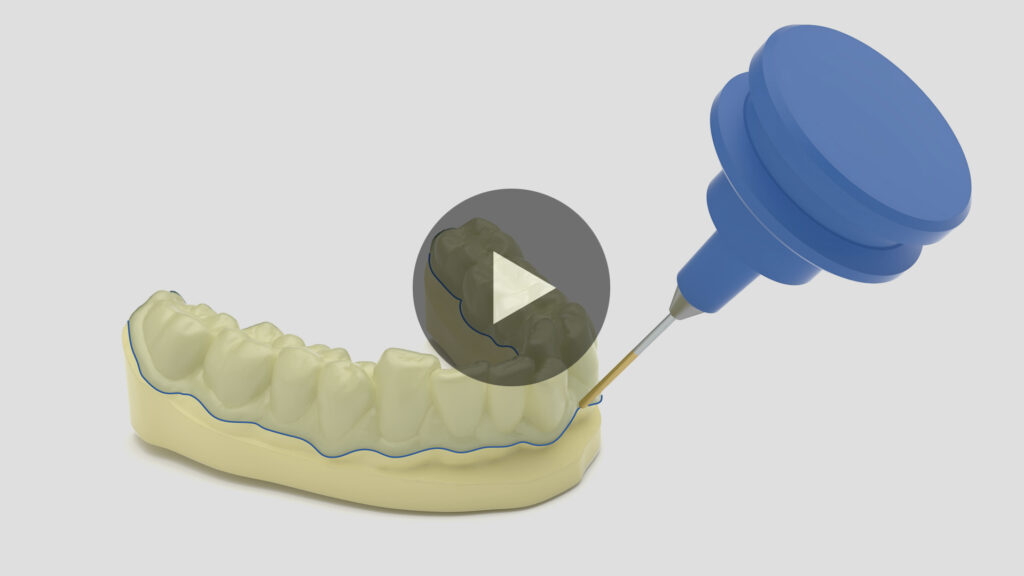 The ModuleWorks TrimLine NC helps to automate the process of trimming the aligner itself, using either a CNC machine or a robotic arm. Intelligent toolpath algorithms with advanced collision checking automatically generate a collision-free toolpath that remains within the machine limits. Optimizing the toolpath not only reduces trimming time, but also creates a clean trim and high-quality finish.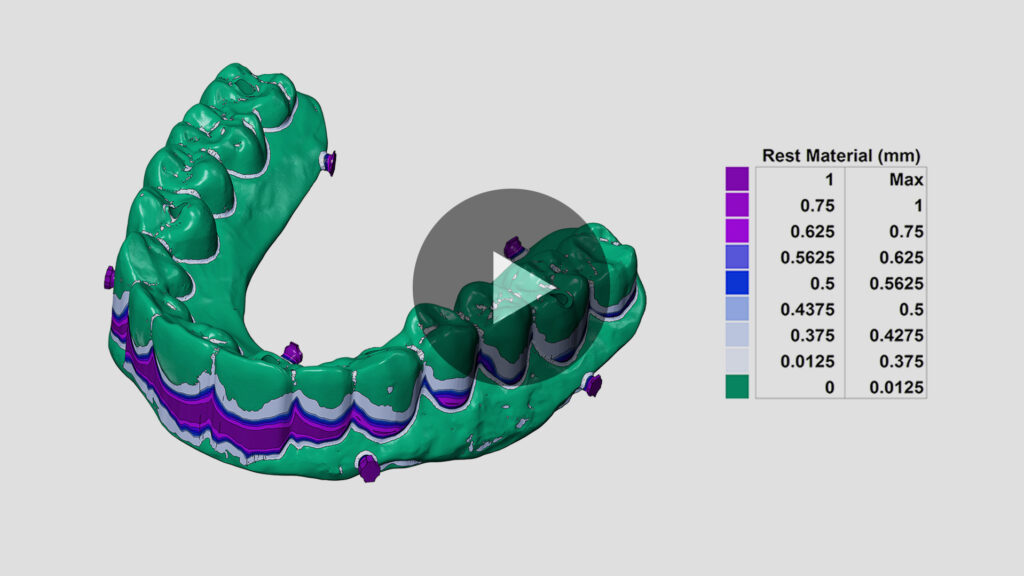 Residual Material Simulation
Residual Material Simulation is a visual a simulation tool which allows the end user to preview the milling results before the actual machining process begins. The coloured visualization enables a comparison of the stock against the target geometry, to help ascertain where any rest material will remain. This vital took assists achieving optimal fitting and aesthetic results- both in advance of the actual milling or grinding process and in iterative manual processing after the fabrication process on the CNC.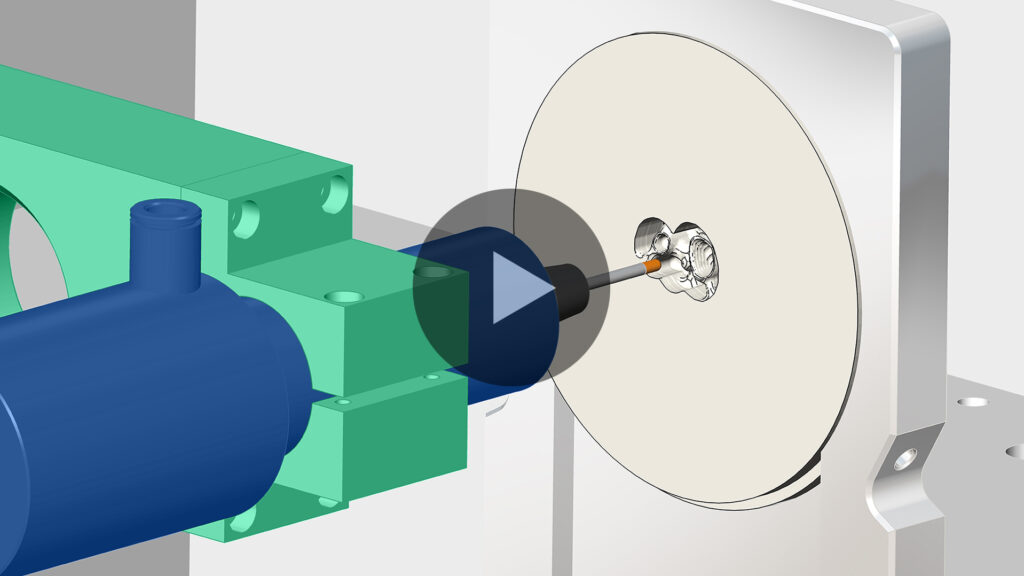 ModuleWorks Cutting and Machine Simulation offers high-performance toolpath and cutting simulation for milling & grinding of dental indications with the option of a full kinematic machine simulation. This component enables visualization of machining strategies and complex kinematic scenarios. Collision detection in 3-Axis, 4-Axis & 5-Axis allows correction of the toolpaths prior to NC code generation. This is particularly useful in R&D while developing validated machining strategies.
Would you like us to show you around?
Get your free demo and see what we can do for you.
Dental CAM Solutions Integrated with ModuleWorks Dental Framework
Digital Dentistry in Numbers:
enabling custom development
Sign up for our Digital Dentistry Newsletter to receive product updates, latest news and VIP webinar access.
This might also interest you:
The Additive and Process Technologies Business Area develops solutions and services that go beyond the technical state of the art to provide toolpath and simulation components that are optimally integrated into the customer's environment to solve the productivity challenges facing additive, robotics and ultra-precision manufacturing.