News
ModuleWorks select team for World Cup
Wednesday June 11th, 2014
As we all look forward to the start of the World Cup in Brazil, the team at ModuleWorks gave some thought to the Key Players in the squad of ModuleWorks products.  Selected from the wide range of developments over the last few years, these highlights include selections from all the main product lines: 5-Axis toolpath creation, 3-Axis/Mesh-based toolpath creation and Simulation.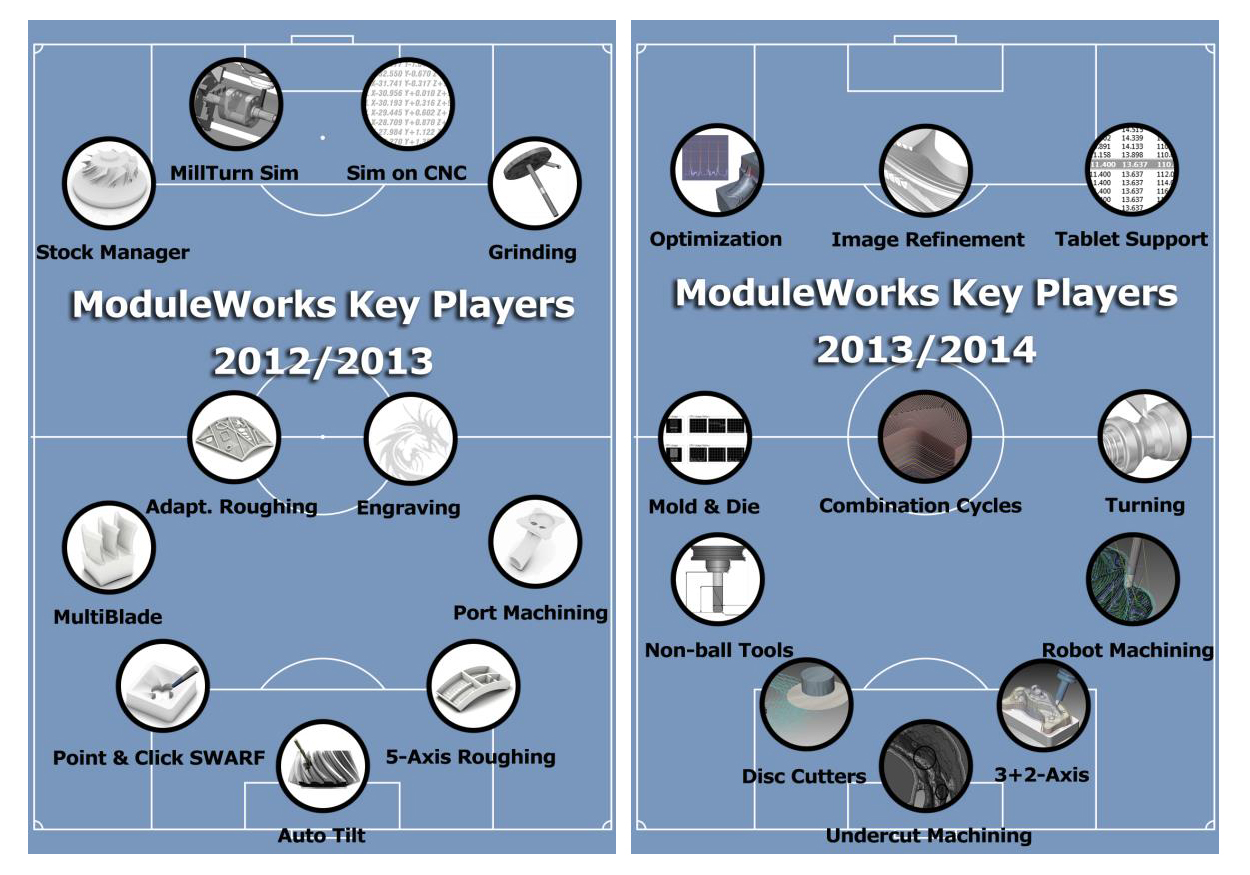 If you would like to know more about any of these developments, please check our youtube channel or www.moduleworks.com.  Meanwhile, may we wish your team the best of luck in Brazil.
About ModuleWorks
ModuleWorks is a software component provider for the CAD/CAM industry. ModuleWorks' expertise in 5-Axis Machining and Simulation is recognized throughout the CAM industry and its software components and development services are used by the majority of the leading CAM vendors. ModuleWorks 5-Axis and Simulation software has been used in the manufacture of complex parts for over a decade and they have many users in the global CAD/CAM industry.