Digital manufacturing software specialist, ModuleWorks, has opened an office in Pune, India.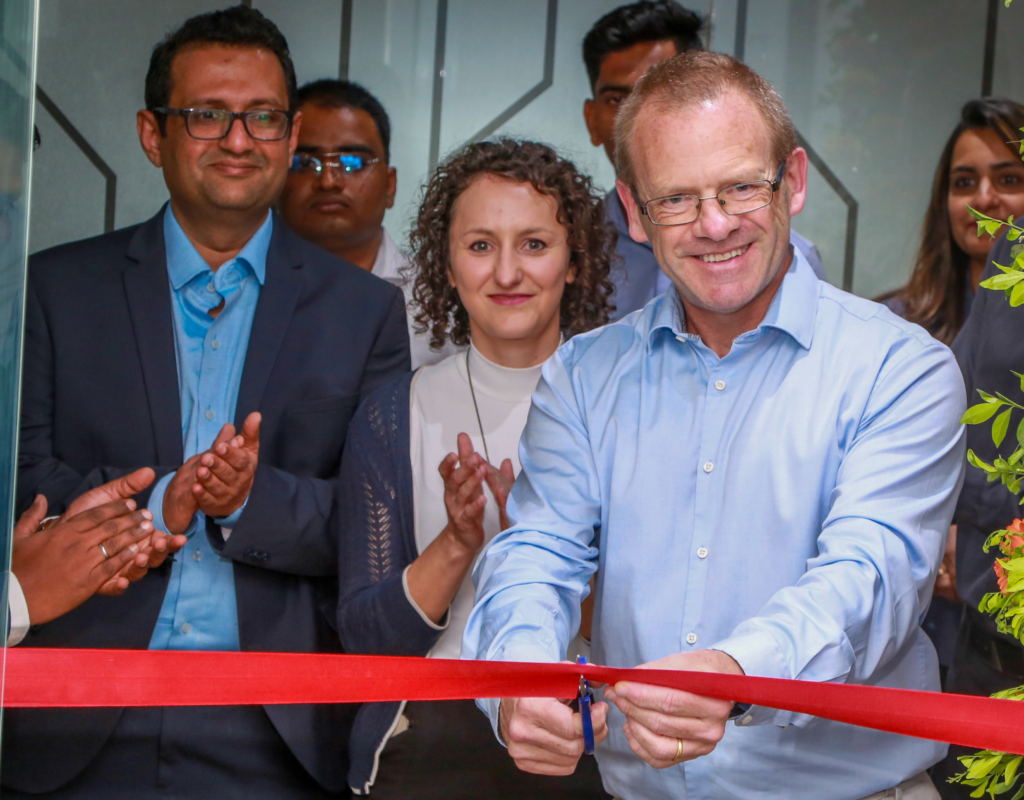 Dr. David Plater, Technical Director of ModuleWorks officially opening the Pune office.
The new office adds to the ModuleWorks facilities in Germany, Romania and Japan and will support the company's growing international customer base. Headquartered in Aachen, Germany, ModuleWorks develops advanced toolpath generation and simulation software for customers in the digital manufacturing industry, including CAM system suppliers, CNC manufacturers and machine tool builders.
The new ModuleWorks Pune office houses software developers as well as sales and support staff to serve the company's growing number of international customers in Asia. As Dr. Yavuz Murtezaoglu, Founder and CEO of ModuleWorks explains: "There are lots of exciting developments and opportunities in the Asian markets and our customer base in this region is expanding.
We develop software in close partnership with our customers and the new Pune office ensures we remain in close proximity while benefitting from the rich pool of software and engineering talent in the city."
The ModuleWorks Pune office is the latest expansion of the company's international operations. It currently employs 8 staff and recruitment is ongoing. Around 80 people were invited to the recent inauguration on the premises, including many of ModuleWorks' international partners who are also represented in the Pune area.

 Representatives of ModuleWorks Germany with the ModuleWorks India staff at the inauguration of the Pune office.
ModuleWorks is the leading software component provider for the digital manufacturing industry. With over 200 employees and 1500 person-years of software development, ModuleWorks' expertise in toolpath creation and simulation is recognized throughout the industry and its software components are already optimizing the performance and quality of over 500,000 installed seats of CAD/CAM and CNC software around the world. From standard products to exclusive development projects, ModuleWorks helps companies to bring their vision of Industry 4.0 to life. With its comprehensive portfolio of cutting-edge software components, ModuleWorks enables its customers to optimize their CAD/CAM solutions and connect to CNC/MTB systems to increase their competitiveness and help them Get There Faster.