ModuleWorks, the leading supplier of CAD/CAM components for 5-Axis machining and CNC simulation, and Hurco, providers of unique, innovative software and CNC controls that are integrated into their growing product line of CNC machines, are delighted to present the latest results of their partnership at EMO.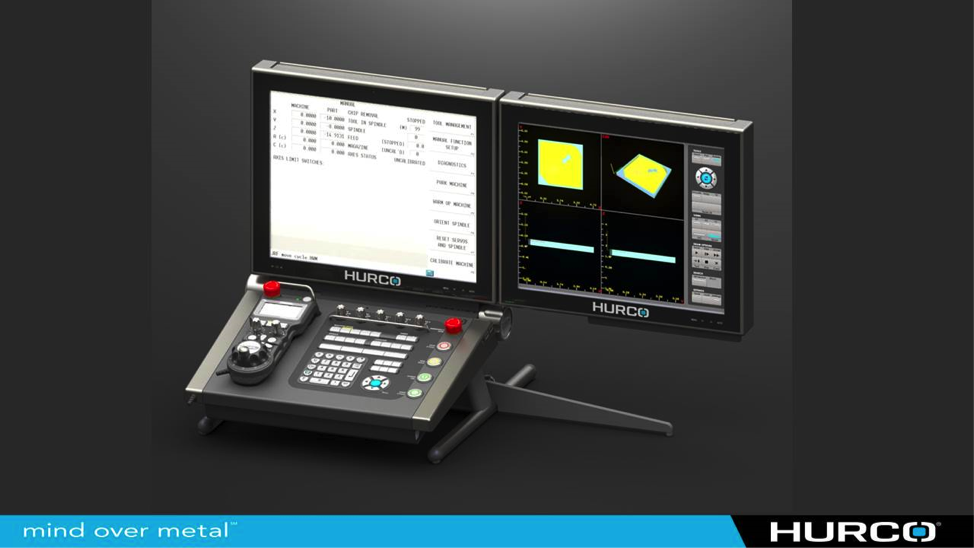 The latest version of the WinMax control from Hurco includes built-in simulation developed in partnership with ModuleWorks. Hurco has a long history of innovation in software and control technology that is focused on leveraging technology to increase the profitability of their customers. The latest developments illustrate the results of many years of research and development and include simulation of the machining process.
ModuleWorks specializes in developing the core technology used for Simulation and Toolpath creation. Recent developments have made this technology available on the CNC control to bring all these benefits to the shop floor.
The partnership between Hurco and ModuleWorks has proved to be very successful, combining the strengths of both teams, and delivering a great product for Hurco customers. Louie Pavlakos, Director, Software & Control Technology, says, "We have been working with ModuleWorks for some time now and it is great to see the results of the partnership coming through into our products. We look forward to many other exciting developments over the coming years."
For more information and live demonstrations, please see the ModuleWorks team at EMO 2015 in Hall 04, booth B38. To learn more about Hurco CNC machines, visit Hurco at EMO 2015 PAD 11 – Stand E12 – F 11.
About Hurco
Hurco Companies, Inc. is an industrial technology company that designs and produces interactive computer controls, software and computerized machine tools and machine tool components for the worldwide metal cutting and metal forming industry.
The end market for the Company's products consists primarily of independent job shops and short-run manufacturing operations within large corporations in industries such as aerospace, defense, medical equipment, energy, transportation and computer equipment. The Company is based in Indianapolis, Indiana, with manufacturing operations in Taiwan, Italy, and China, and sells its products through direct and indirect sales forces throughout North America, Europe, and Asia. The Company has sales, application engineering support and service subsidiaries in China, England, France, Germany, India, Italy, Poland, Singapore, South Africa and the United States of America. Please visit
About ModuleWorks
ModuleWorks is a software component provider for the CAD/CAM industry. ModuleWorks' expertise in 5-Axis Machining and Simulation is recognized throughout the CAM industry and its software components and development services are used by the majority of the leading CAM vendors. ModuleWorks 5-Axis and Simulation software has been used in the manufacture of complex parts for over a decade and they have many users in the global CAD/CAM industry.