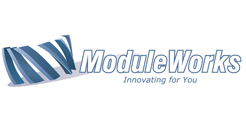 ModuleWorks, the leading supplier of CAD/CAM components for 3-5-Axis toolpath generation and simulation have extended their partnership with CAD/CAM provider, vectorcam GmbH, and will now provide 5-Axis machining technology for the vectorcam product.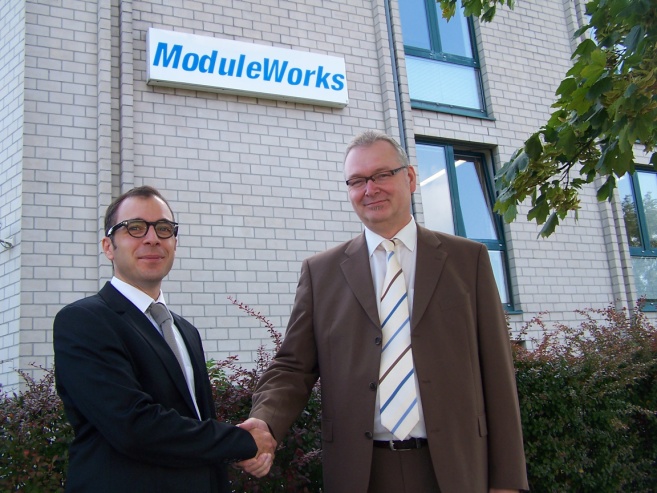 vectorcam GmbH became ModuleWorks' 50th CAD/CAM industry partner in 2011 when they entered an agreement to integrate ModuleWorks simulation technology as a part of the vectorcam product. After a successful roll out they have now extended the agreement to include ModuleWorks' industry leading 5-Axis toolpath generation technology. vectorcam is a modern and easy to use 3D CAD/CAM system for milling, drilling, turning and wire EDM used by more than 20,000 companies worldwide. Future versions of vectorcam will offer 5-Axis simultaneous machining for the first time, broadening its appeal to an even wider audience. Mr. Günter Böhning, CEO, seen above with Yavuz Murtezaoglu, ModuleWorks founder and Managing Director states "Our customers have been telling us they have growing requirements for advanced 5-Axis technology. After a very successful first integration with ModuleWorks technology, it was an easy decision to go back to them for their machining technology and we look forward to being able to offer our customers industry proven 5-Axis technology." Yavuz Murtezaoglu comments "It's always very pleasing when our partners extend their agreement to include additional technology. It tells us we have met the needs of their business and their customers and we look forward to a long and productive partnership with vectorcam".
About vectorcam vectorcam GmbH, founded in 1993, develop and sell the highly successful CAD/CAM system vectorcam for drilling, milling, turning, wire EDM, lasers, etc. It is sold all over the world and is used by more than 20,000 companies in a diverse range of industries. Innovative solutions and outstanding customer service are key to their success.
About ModuleWorks ModuleWorks is a software component provider for the CAD/CAM industry. ModuleWorks' expertise in 5-Axis simultaneous machining and Simulation is recognised throughout the CAM industry and its software components and development services are used by the majority of the leading CAM vendors. ModuleWorks 5-Axis and Simulation software has been used in the manufacture of complex parts for over a decade and they have many users in the global CAD/CAM industry.