SmartCAMcnc has integrated ModuleWorks material removal simulation technology into the SmartCAM® v2017 Milling and Turning applications.
The ModuleWorks components enable SmartCAMcnc to provide new and enhanced simulation and verification features that improve the quality and accuracy of multi-axis milling and turning models.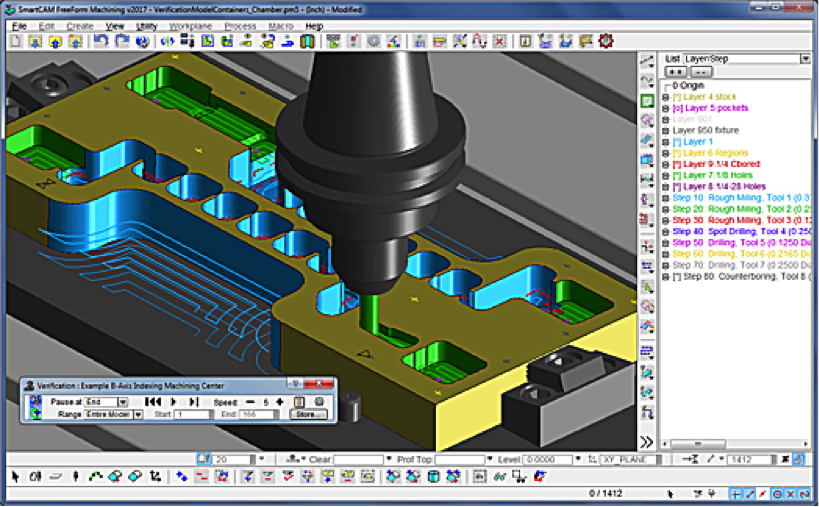 The ModuleWorks simulation technology combines advanced collision checking algorithms and toolpath analysis with powerful dynamic viewing capabilities. This enables SmartCAM to combine all verification functions in a single graphics window. Toolpath vizualisation and material removal simulation can be displayed independently or simultaneously. Additionally, users can step through verification while automatically pausing after each move, element or step.
The in-process stock model can be stored at any point during verification. This enables the model to be exported in standard STL format, or used as input to subsequent verification.
"Over the years we've had many customer requests to improve our material removal verification, explains Doug Oliver, Senior Product Manager at SmartCAMcnc. "The ModuleWorks components are industry-proven technology that enable us to deliver on those requests and provide the high quality CNC simulation and verification that our customers need. We are excited by all the technology available to us, and hope this is the start of a long, productive relationship with ModuleWorks."
"It's great to see how our simulation and verification components take SmartCAM to the next level of development", says David Plater, Technical Director at ModuleWorks. "We look forward to continued cooperation with SmartCAMcnc and to further advances in the technology."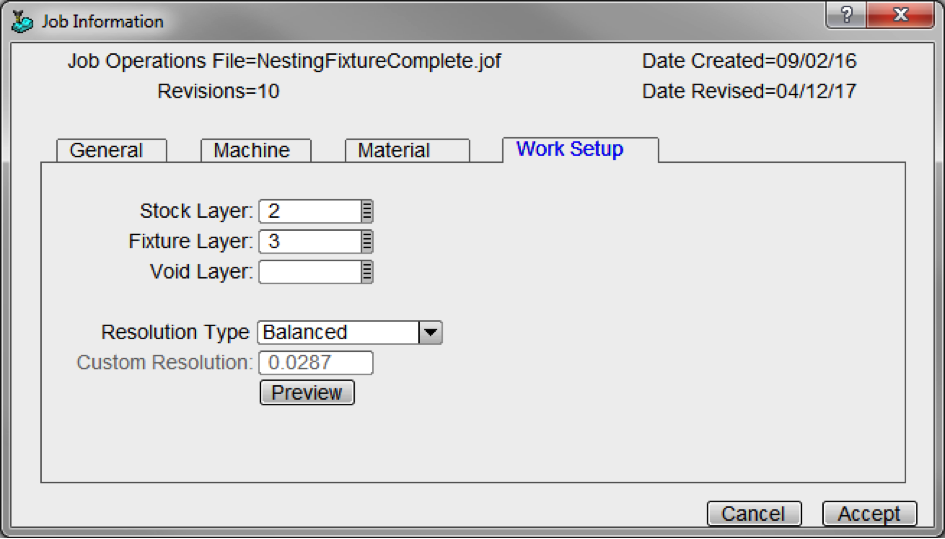 About ModuleWorks
ModuleWorks is a software component provider for the CAD/CAM industry. ModuleWorks' expertise in toolpath creation and simulation is recognized throughout the CAM industry and its software components and development services are used by the majority of the leading CAM vendors for sophisticated industry focused solutions across diverse business sectors. ModuleWorks 5-Axis and Simulation software has been used in the manufacture of complex parts for over a decade and they have many users across the global CAD/CAM industry.

About SmartCAM & SmartCAMcnc
The SmartCAM family of computer-aided manufacturing software provides toolpath modeling and CNC programming for prismatic production work to complex molds, dies, and prototypes. SmartCAMcnc provides affordable maintenance contracts, updates, upgrades and technical support for all SmartCAM users, regardless of version. All SmartCAM products include updated data translators.
SmartCAMcnc is a Springfield, Oregon-based company that was established in December 2003 to develop, sell and support SmartCAM for the benefit of its worldwide customer base of over 12,000 companies in 63 countries. The company has successfully delivered at least two major releases of the award winning software each year since then.