AvaDent Digital Dental Solutions, the market leader in the development of digital dentures, has integrated ModuleWorks Dental Framework into its CAE software to create an efficient and cost-effective all-in-one solution for manufacturing high quality dentures.
Using the scanned data of records that are taken in patients' mouths, AvaDent makes a complete digital denture by using Computer Aided Engineering (CAE). CAE in conjunction with CAD/CAM dentistry goes beyond traditional CAD/CAM fabrication by using sophisticated engineering algorithms to aid and control the design and manufacturing tasks. This process has changed the trajectory of removable prosthetics from a one-off, inconsistent process to a consistent, algorithmically driven, full-mouth rehab process.
AvaDent uses ModuleWorks Dental Framework to process the data out of the AvaDent software into CNC milling machines based on the CAE approach. ModuleWorks Dental Framework is a dental CAM plug-and-play product that performs advanced toolpath calculations and outputs the corresponding NC file. The integrated CAM-engine, which is used for the toolpath calculations, delivers high-performance 3-Axis, 4-Axis, and 5-Axis CAM features for enhanced machining strategies. Built-in support for different CNC machines enables AvaDent to speed up its workflows and lower production costs.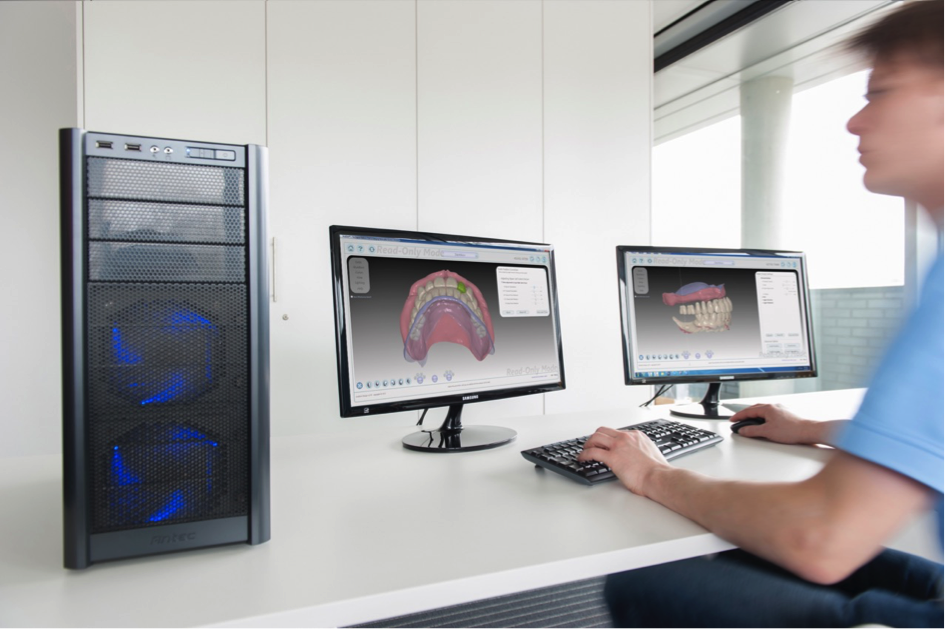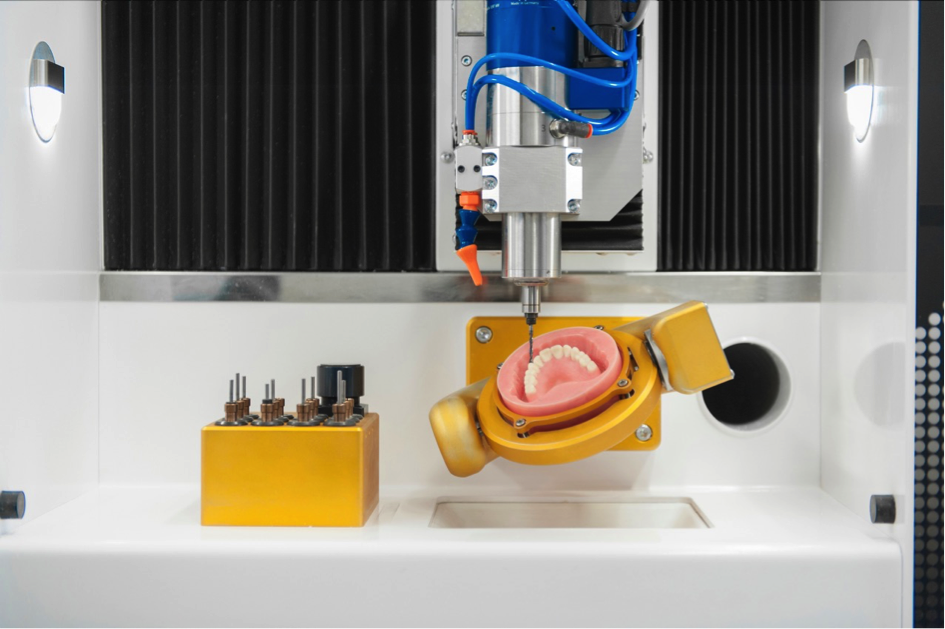 "After using traditional CAM systems for a while AvaDent is now using ModuleWorks components to generate the NC files for CNC machining", explains Sjon Grobbee, VP Manufacturing & Technology & General Manager Europe, of AvaDent. "The integrated ModuleWorks components are state-of-the-art technology that saves us a lot of time on preparing NC files for different brands of milling machines."
"It's exciting to see how AvaDent's CAE technology and know-how combined with ModuleWorks Dental Framework can be used for dedicated dental applications that boost the performance and efficiency of workflows and the quality of dental restorations", adds Soroosh Eghbali, Product Manager-Dental at ModuleWorks. "We look forward to an ongoing and successful cooperation with AvaDent".
By processing the denture materials in a unique way, AvaDent is able to create the world's first fully milled monolithic denture by using AvaDent XCL-Technology resulting in aesthetically pleasing and much stronger dentures. It is even possible to digitally customize or copy the shape of patients' existing teeth using AvaDent's Signature Teeth. AvaDent makes dental professionals more efficient and enables them to deliver a high quality product so that patients can have "Teeth Forever".
About ModuleWorks
ModuleWorks is a software component provider for the CAD/CAM industry. ModuleWorks' expertise in toolpath creation and simulation is recognized throughout the CAM industry and its software components and development services are used by the majority of the leading CAM vendors for industry focused solutions across diverse business sectors. ModuleWorks Dental Framework brings these benefits to the dental CAM industry. Already used by many leading Dental systems, the advanced 3-Axis, 4-Axis, 5-Axis and Simulation technology provides rapid toolpath calculation times, fast machining times and high quality results.

About AvaDent
AvaDent Digital Dental Solutions offers a full line of treatment options including dentures, overdentures and fixed hybrid solutions and is owned by Global Dental Science LLC (GDS), a dental innovations company dedicated to improving dental procedures and outcomes through Process Automation. GDS world headquarters is located at 15730 North 83rd Way, Scottsdale, AZ 85260.