ModuleWorks, the leading supplier of software components to the CAD/CAM industry, has been awarded the title "Great Place to Work" in three different categories.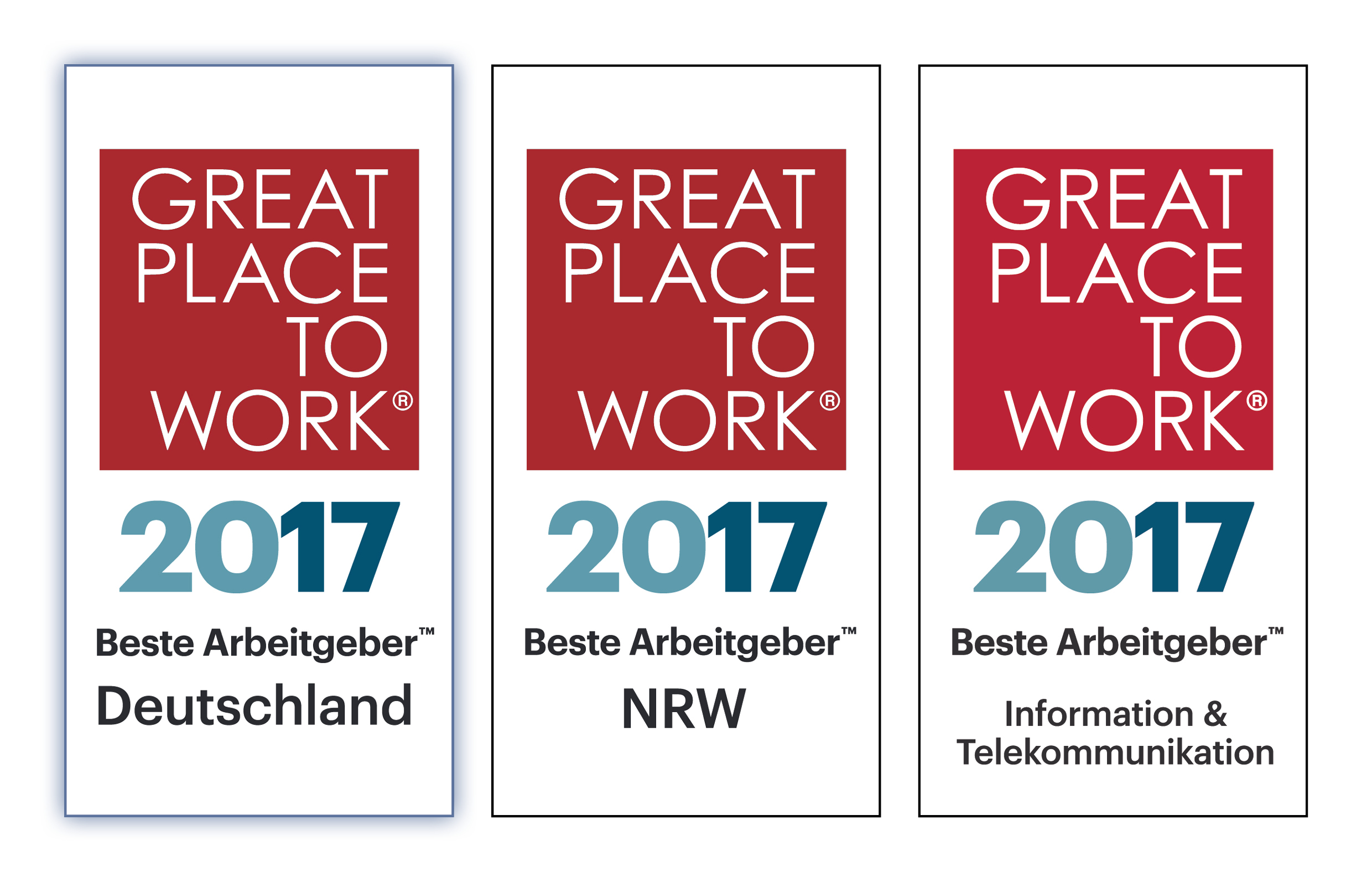 Earlier this year, ModuleWorks was recognized as one of the best employers in North Rhine-Westphalia, Germany, and has now won two national awards as one of the best IT employers in Germany and one of the best employers in all business sectors in Germany.
Great Place to Work® is a global research, consulting and training consultancy that helps organizations in 50 countries worldwide to identify, create and sustain great workplaces through the development of high-trust workplace cultures. The award is presented to businesses based on an employee survey concerning central topics such as leadership, teamwork, professional development and life balance.
700 companies from all regions and business sectors in Germany entered the 2017 competition to find Germany's best employers. Based on the employee surveys, the top 100 companies received the title "Great Place to Work". ModuleWorks was ranked in place 49.
Of the 126 companies who entered the competition for Germany's best IT employers, the top 65 companies were awarded the title "Great Place to Work". ModuleWorks was ranked in place 10 of more than 65 participants.
From the 167 companies in the regional competition for North Rhine-Westphalia, ModuleWorks was ranked in place 12.
These three awards add to the two national awards ModuleWorks received in 2014, 2015 for the IT sector and in 2016 for all three categories as well. "Receiving awards in three categories again is an overwhelming achievement," says Jens Beissel, Head of HR, Marketing & Administration at ModuleWorks. "It shows that our constant efforts to support and promote our company culture are on the right track, and that we continue to create a Great Place to Work with and for our employees."
Further information about the competition is available at:
Great Place to Work Germany 2017
About ModuleWorks
ModuleWorks is a software component provider for the CAD/CAM industry. ModuleWorks' expertise in toolpath creation and simulation is recognized throughout the CAM industry and its software components and development services are used by the majority of the leading CAM vendors for sophisticated industry focused solutions across diverse business sectors. The flexible ModuleWorks engines for motion planning and simulation bring the benefits of the proven ModuleWorks core technology to Robotics and NC machining applications. ModuleWorks 5-Axis and Simulation software has been used in the manufacture of complex parts for over a decade and they have many users across the global CAD/CAM industry.