FANUC and ModuleWorks Announce Cooperation on Machining Simulation for CNC controls
FANUC, a market leader for high quality CNC controls, has chosen the industry-proven material removal simulation software from ModuleWorks to provide accurate workpiece simulation on its CNC controls.
ModuleWorks material removal simulation is multi-axis, multi-purpose simulation technology that increases shop floor productivity by enabling operators to verify NC programs and detect collisions between the workpiece and the tool shaft/holder directly on the control prior to machining. The ModuleWorks simulation technology also comes with a range of advanced analytical tools for NC-program optimization.
Mark Foti, Head of Digital Factory at ModuleWorks: "We are very pleased to be working together with a technology leader in the CNC industry on such a vital aspect of digitalization".
The ModuleWorks material removal simulation is available as an optional feature for all FANUC iHMI.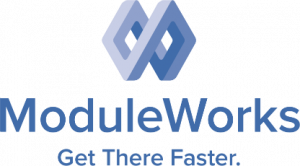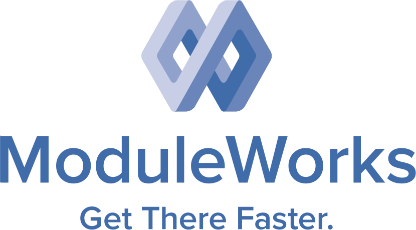 ModuleWorks is a software component provider for the digital factory industry. ModuleWorks' expertise in simulation technology is recognized throughout the CNC and CAD/CAM industry and its software components and development services are used by renowned OEMs in the digital factory industry as well as the majority of the leading CAM vendors. From standard products to exclusive development projects, we work in close cooperation with you to optimize your digital factory solutions, increase your competitiveness and to help you Get There Faster.
FANUC CORPORATION, established in 1972 at the foot of Mt. Fuji, has consistently pursued the automation of factories since 1956, when it successfully developed the SERVO mechanism for the first time in the Japanese private sector.
With the three pillars of the FA business, which encompass FANUC's basic NC (numerical control) and servo technology, the ROBOT and ROBOMACHINE businesses which apply this basic technology, and the open platform, "FIELD system," which is a manifestation of IoT, FANUC contributes to the manufacturing industry in Japan and overseas by promoting automation and efficiency in manufacturing.