This is the eighth year in a row that ModuleWorks has been named top-employer in three different categories. The award is presented by the Great Place to Work® international research and consulting institute that helps companies develop their corporate and workplace culture.
A trust-oriented and high-performance culture not only ensures motivation and loyalty on the part of employees, it also makes a significant contribution to successfully managing change processes and strengthens the economic performance of companies.
Great Place to Work® certifies the workplace culture of companies on the basis of anonymous employee surveys and the analysis of personnel measures. In addition, every year outstanding employers are recognized for their performance internationally, nationally, regionally and within their own industries.
This year companies have faced the exceptional challenge of Covid-19 and ModuleWorks is again one of the certified outstanding employers, winning in the following categories:
One of the best employers in Germany
One of the best employers in North Rhine-Westphalia, Germany
One of the best IT employers in Germany
The rankings of each employer in each category are to be announced by Great Place To Work® in the first half of May.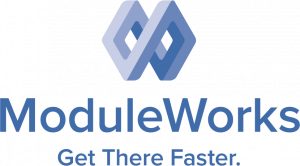 ModuleWorks is the leading software component provider for the digital manufacturing industry. With over 200 employees and 1000 person-years of software development, ModuleWorks' expertise in toolpath creation and simulation is recognized throughout the industry and its software components are already optimizing the performance and quality of over 500,000 installed seats of CAD/CAM and CNC software around the world. From standard products to exclusive development projects, ModuleWorks helps companies to bring their vision of Industry 4.0 to life. With its comprehensive portfolio of cutting-edge software components, ModuleWorks enables its customers to optimize their CAD/CAM solutions and connect to CNC/MTB systems to increase their competitiveness and help them Get There Faster.