ModuleWorks and Fraunhofer IPT (Institute for Production Technology) have developed a robot for cost-effective laser structuring of large surface areas.
Laser structuring is used to repeatedly mark or engrave complex 3D geometries. It has significant ecological and aesthetic advantages over conventional surface machining but is expensive when it comes to manufacturing large surface parts. Large surfaces must be divided into smaller areas which are then processed sequentially. To avoid visible transitions between the areas, the laser needs to be frequently repositioned with a high degree of accuracy which requires complex and expensive plant technology. The new system developed by ModuleWorks and Fraunhofer IPT replaces the expensive positioning equipment with a cost-effective industrial robot.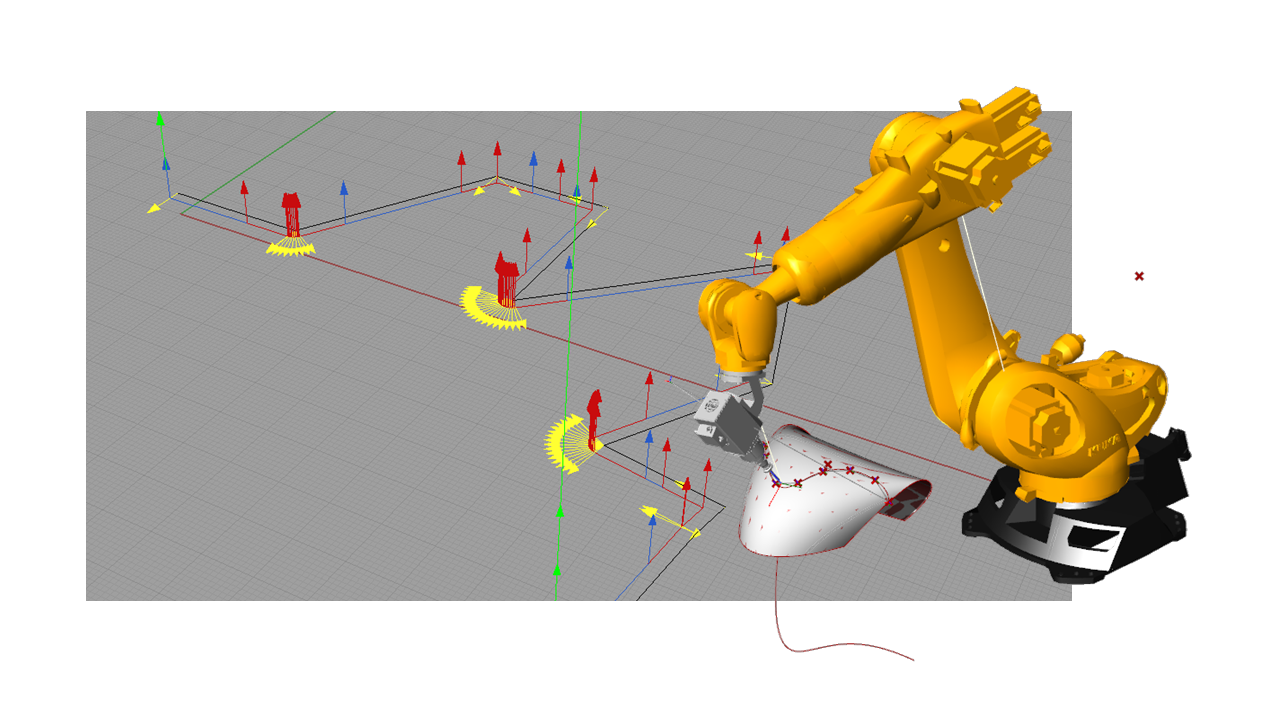 The laser structuring module is mounted on the robot. Data from an inline camera is passed to the ModuleWorks toolpath calculation engine where intelligent algorithms modify the toolpath on-the-fly and drive the robot with the required degree of precision. Used for the first time in laser structuring applications, the industrial robot reduces investment costs by up to an estimated 80% to make laser structuring a profitable production process for parts with large surface areas, such as automotive bumpers and dashboards.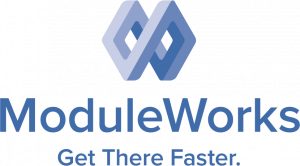 ModuleWorks is the leading software component provider for the digital manufacturing industry. With over 200 employees and 900 man years of software development, ModuleWorks' expertise in toolpath creation and simulation is recognized throughout the industry and its software components are already optimizing the performance and quality of over 500,000 installed seats of CAD/CAM and CNC software around the world. From standard products to exclusive development projects, ModuleWorks helps companies to bring their vision of Industry 4.0 to life. With its comprehensive portfolio of cutting-edge software components, ModuleWorks enables its customers to optimize their CAD/CAM solutions and connect to CNC/MTB systems to increase their competitiveness and help them Get There Faster.
The Fraunhofer Institute for Production Technology IPT combines many years of knowledge and experience in all areas of production technology. The Fraunhofer IPT offers its customers and project partners applied research and development for networked, adaptive production in the areas of process technology, production machines, production quality and measurement technology as well as technology management. The institute's range of services is geared to the individual tasks and challenges within specific industries, technologies and product areas, including automotive engineering and suppliers, energy, life sciences, aviation, mechanical and plant engineering, optics, precision and micro technology as well as tool and die making.