ModuleWorks, AixPath and Tornos have developed new software for the Tornos SwissDECO machine tool. The software combines the productivity benefits of high-precision Swiss type machining with the flexibility of continuous multi-axis milling and turning in a single machining process.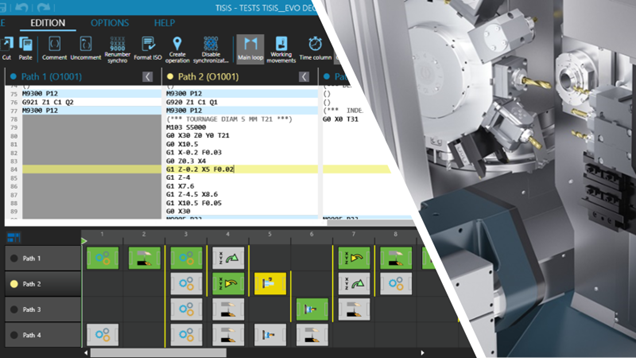 Traditionally used to manufacture long and slender parts, Swiss type machining is finding an ever growing sphere of application on a range of increasingly complex workpieces. As designs become more complex, the requirements on the machine tool are increasing. To meet the new requirements on operational flexibility, Tornos teamed up with the CAM/CNC software specialists, ModuleWorks and AixPath, to develop new software for automatic and fully flexible kinematic reconfiguration of the SwissDECO machine tool.
The solution is based on the high-performance ModuleWorks kinematic solving algorithms for continuous 5-axis milling and turning. AixPath integrated the algorithms into a new 5-axis interpolator that extends the functionality of the Tornos TISIS programming environment. The new AixPath interpolator enables operators to quickly and easily program the Tornos SwissDECO for continuous 5-axis machining via the movement of the rotary machine tool axes, thereby combining milling and turning operations in a single Swiss type process for highly accurate and cost-effective machining of a wide range of complex workpieces.
The new software has successfully passed intensive trials on prototypes of the SwissDECO and is available now as part of a software package delivered with the machine tool.
Tornos Group is one of the global leaders for the development, production and distribution of Swiss-type automatic lathes and multispindle machines. The company's history dates back to 1880 and marked the beginning of Swiss-type lathe technology. The company primarily manufactures CNC sliding headstock Swiss-type automatic lathes, multispindle machines, and precision machining centers for complex parts. Tornos is headquartered in Switzerland. A worldwide sales and service network offers unique solutions to customers in the target automotive, medical and dental technology, micromechanics, and electronics industries. With 729 employees (FTEs), Tornos Group generated sales of CHF 205.3 million in 2019.

AixPath is a technology development company located in Aachen, Germany. AixPath provides software solutions and software engineering services in the area of computer-aided design (CAD) and computer-aided manufacturing (CAM) for a broad spectrum of different manufacturing technologies and applications, e. g. metrology, fine machining, milling, additive manufacturing and many more. AixPath is not restricted to any type of manufacturing hardware and provides its services for different multi-axis systems, e.g. industry robots, CNC machines, positioning tables and additional axes. With its team of experienced engineers and software developers, AixPath fully supports customers in all their manufacturing technological endeavours.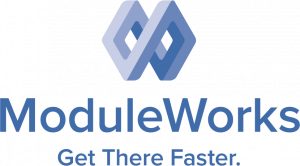 ModuleWorks is the leading software component provider for the digital manufacturing industry. With over 200 employees and 900 man years of software development, ModuleWorks' expertise in toolpath creation and simulation is recognized throughout the industry and its software components are already optimizing the performance and quality of over 500,000 installed seats of CAD/CAM and CNC software around the world. From standard products to exclusive development projects, ModuleWorks helps companies to bring their vision of Industry 4.0 to life. With its comprehensive portfolio of cutting-edge software components, ModuleWorks enables its customers to optimize their CAD/CAM solutions and connect to CNC/MTB systems to increase their competitiveness and help them Get There Faster.