ModuleWorks, the leading supplier of CAD/CAM components for 3-5-Axis toolpath generation and simulation, has confirmed its partnership with Southwestern Industries and will provide stock removal verification technology to run on their entire range of TRAK CNC machine tools and controls.
Founded in 1951, Southwestern Industries' headquarters and production facilities are based in California, USA. Their popular TRAK and ProtoTRAK products, targeting the small lot machining market, serve a wide range of industries.
ModuleWorks have been providing software components for simulation and verification to the CAD/CAM industry for almost a decade and provide this technology to many leading CAD/CAM vendors.
ModuleWorks and Southwestern Industries have worked together to develop fully featured stock removal verification to run on the ProtoTRAK CNC control which powers the TRAK range of mill and lathe machine tools, and is also available as a popular retrofit for small knee milling machines. Verification is now a standard feature on all ProtoTRAK CNC controls, with more than 1000 units expected to ship annually.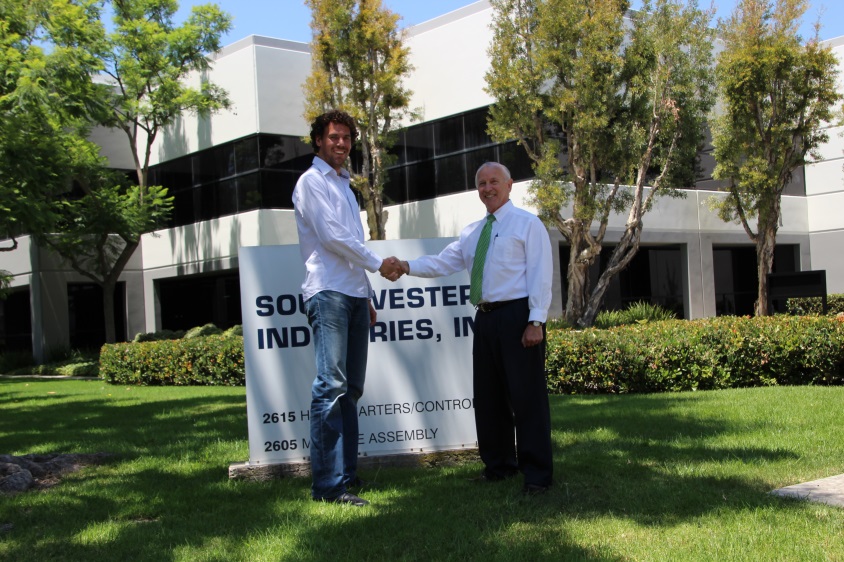 Richard W. Leonhard, CEO and Chairman Southwestern Industries, Inc. and Jens Beissel, Marketing Manager ModuleWorks confirming partnership
Deploying verification on the CNC control presented a number of challenges to overcome, in particular handling an environment with less memory and slower CPU technology than usual CAD/CAM workstations. ModuleWorks developers worked with Southwestern to fine tune the verification component for optimum performance on the ProtoTRAK control in what turned out to be a very smooth integration process.
Verification on the ProtoTRAK control made its US and European debuts at the major metalworking show, IMTS 2012 last September and the Woodworking trade show, LIGNA in May 2013 respectively. It was very well received by everyone who saw it. The solution allows G-Code programs to be verified on the control prior to running on the machine tool for real. Full real-time verification of the G-Code is provided, resulting in a right first time and much safer machining environment. Sales are expected to receive a welcome boost as a result of the new capability.