The Aachen based CAD/CAM software company, ModuleWorks, has donated PCs and notebooks to the Volkshochschule (VHS) Aachen. The donation enables young adults at the college to continue their education during the corona crisis.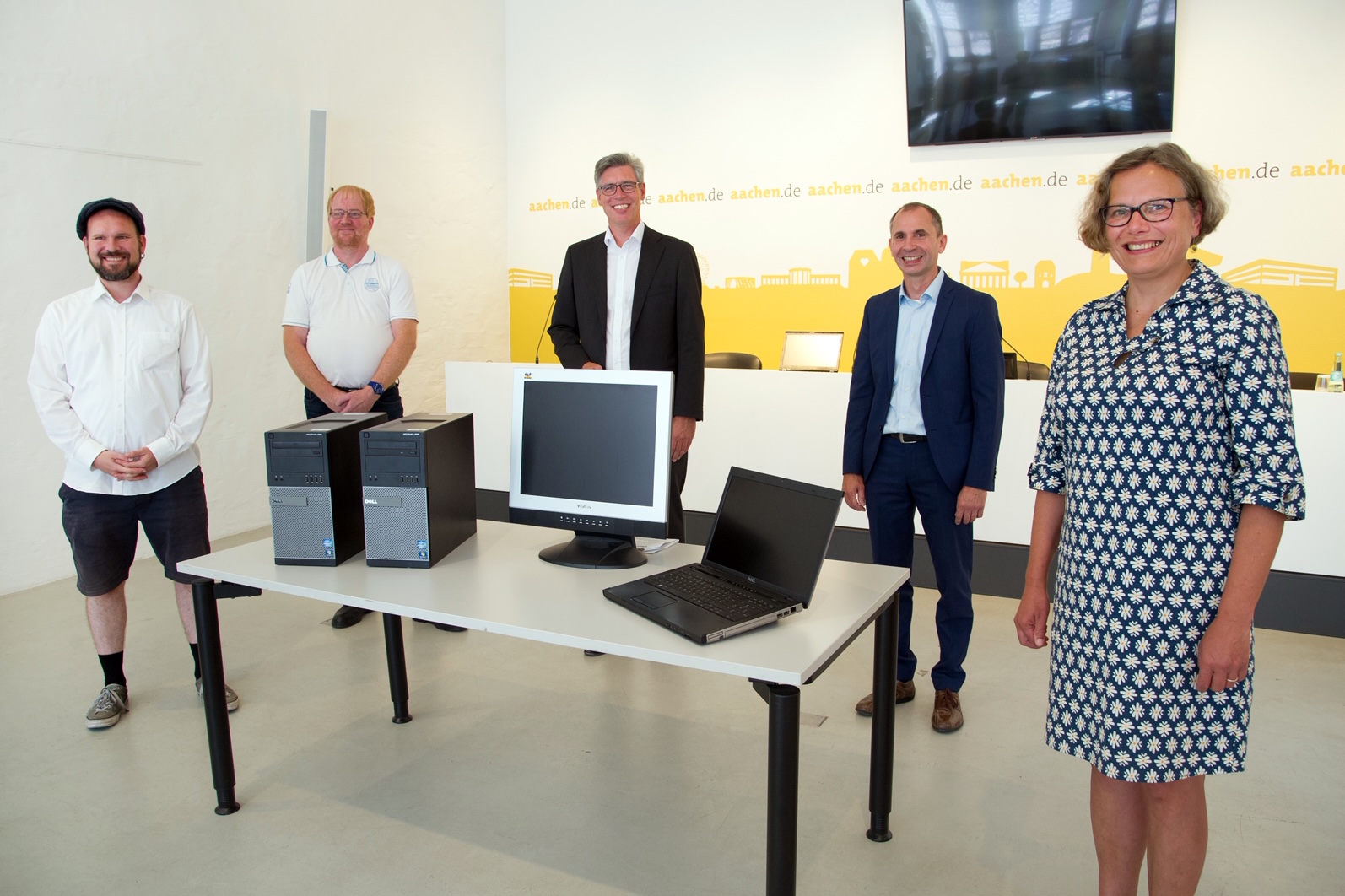 (From left to right: Kay-Uwe Lorenz, Head of IT at ModuleWorks; Sven Heyser, volunteer at VHS Aachen; Marcel Philipp, Lord Mayor of Aachen; Lothar Glasmacher, Head of Additive & Process Technologies at ModuleWorks; Dr. Susanne Stemmler, Head of VHS College)
Photo courtesy of the City of Aachen/Heike Lachmann
Thanks to modern technology, many young people have been able to continue learning from home even though educational institutes have been forced to close. But not everyone has the money to afford their own computer, especially people who live with social and financial difficulties. Without a computer, it is impossible to keep up with online learning and many people are in danger of falling behind due to lack of resources. This is why Marcel Phillip, the Lord Mayor of Aachen, appealed to local companies to donate computers to VHS Aachen. ModuleWorks responded with 7 ready-to-use desktop computers and notebooks.
VHS Aachen gives young people the invaluable chance to retake their school exams and get the important qualifications that are vital for finding employment or a place of further education. The donated computers are a big step towards giving everyone an equal opportunity to push ahead with their learning.
"These are very challenging times for everyone in the education system and we are very pleased to support this initiative and help people gain access to the resources they need", says Lothar Glasmacher, Head of Additive & Process Technologies at ModuleWorks.
ModuleWorks wishes all the students at the VHS Aachen every success with their studies.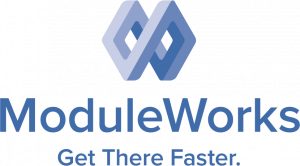 ModuleWorks is the leading software component provider for the digital manufacturing industry. With over 200 employees and 900 man years of software development, ModuleWorks' expertise in toolpath creation and simulation is recognized throughout the industry and its software components are already optimizing the performance and quality of over 500,000 installed seats of CAD/CAM and CNC software around the world. From standard products to exclusive development projects, ModuleWorks helps companies to bring their vision of Industry 4.0 to life. With its comprehensive portfolio of cutting-edge software components, ModuleWorks enables its customers to optimize their CAD/CAM solutions and connect to CNC/MTB systems to increase their competitiveness and help them Get There Faster.