News
Award Ceremony: ModuleWorks receives national award "Best IT employers 2014"
Monday March 31st, 2014
It's official, ModuleWorks, the leading supplier of software components to the CAD/CAM industry has been confirmed as one of the best places to work! In a nationwide survey of IT employers across all of Germany, ModuleWorks has been recognized as one of the 50 best employers in the IT industry.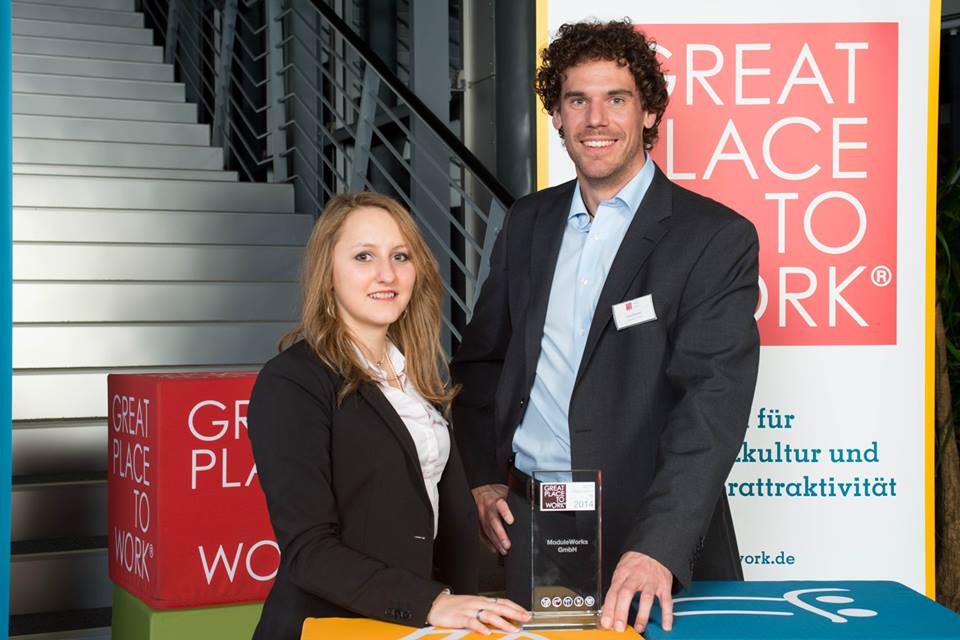 This was the beginning of our news article a couple of weeks back and this week we went along to the ceremony at CeBIT trade show, Hannover, Germany, to collect our award along with the other companies recognised through the survey.
We had a great evening in Hannover and have included a few pictures from the event here. Jens Beissel, Marketing Manager for ModuleWorks is pictured collecting the award on behalf of the entire ModuleWorks team.