ModuleWorks, the leading supplier of CAD/CAM components for 5-Axis and 3-Axis toolpath creation and CNC simulation, are delighted to reveal that 2013 has been a record year for the company.
Revenue has increased by over 25% and there have been more than 20 new sales. Of particular interest has been the success of the relatively new products/modules for 5-Axis MultiBlade machining (aimed mainly at Impellers and Blisks), 5-Axis Port machining (aimed at automotive engines) and 2 to 5-Axis Adaptive Roughing (optimizes Roughing for general production machining).
The growth in the company has allowed increased investment in development, with the recruitment of 12 new people to join the team. Because ModuleWorks does not provide end user products and only works with partners, it is a very development focussed company. This allows the large majority of all employees, currently 80%, to work as part of the development team.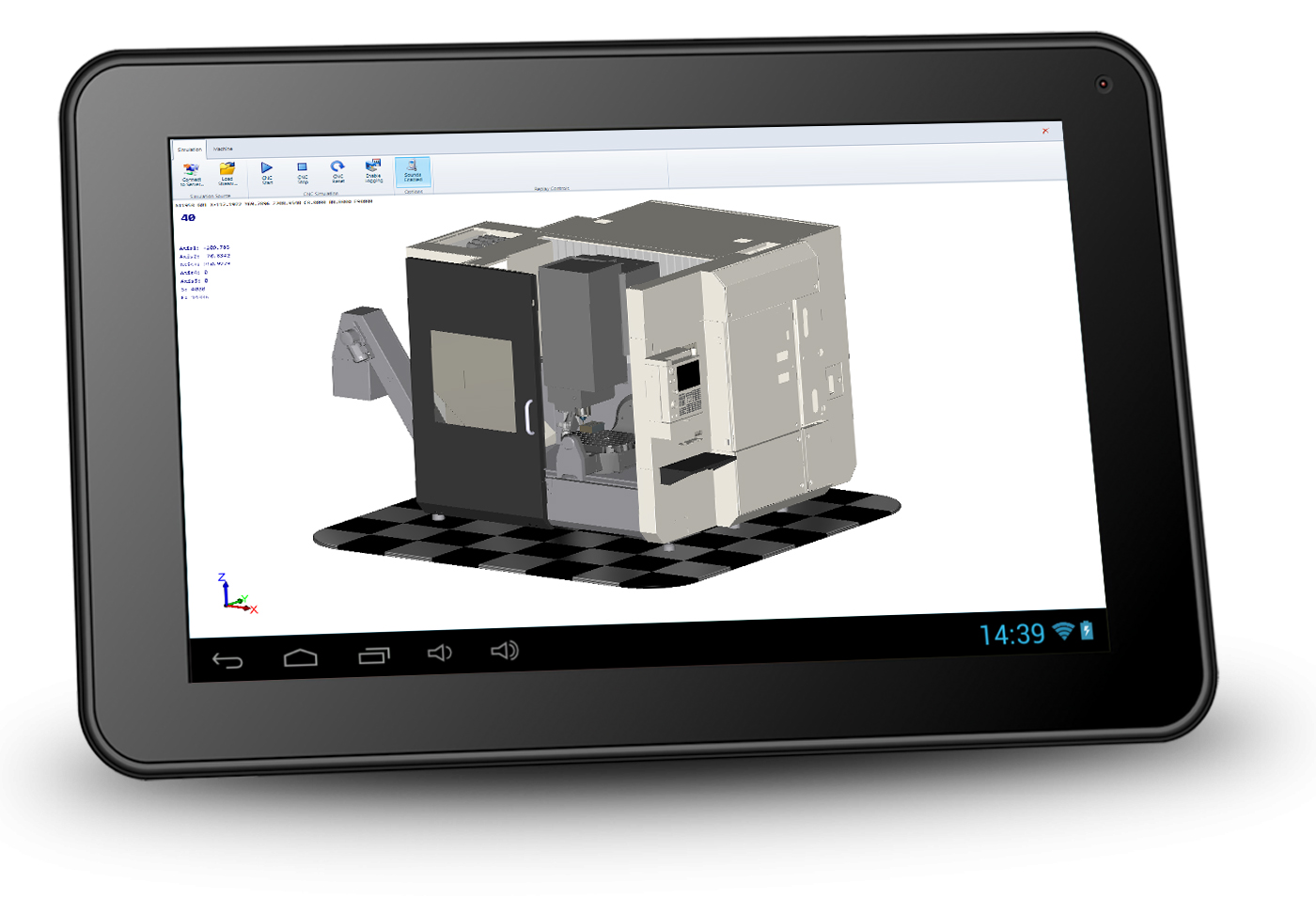 The ModuleWorks Simulation component has had a very successful year. This component is included in the majority of new sales and 2013 has been the most successful year yet. In total, there are now more than 50 partners using ModuleWorks Simulation. This allows a continued investment in developing ever more advanced technology to make the best use of modern hardware and give the most useful feedback to the end users. Simulation technology has so much more to offer than has been realised so far, and the ModuleWorks team is excited about bringing these benefits to its partners over the coming years.
Another major trend during 2013 has been the increased demand for Simulation on the CNC control. ModuleWorks have been working with a number of partners in this area and the results are very impressive. Over the next few years, we are sure you will see a lot more ModuleWorks technology on CNC controls all over the world.
Yavuz Murtezaoglu, Managing Director for ModuleWorks, adds "We are delighted with the successes of 2013 and continue to invest heavily to achieve further growth during the coming years. We are fully committed to developing high quality CAD/CAM technology and making it available to a large number of end users at an affordable price. Given the high cost of development, we are convinced that providing component software and working closely with our partners is the most effective way to achieve this. Finally, I would like to wish continued success to all of our partners during 2014."
About ModuleWorks
ModuleWorks is a software component provider for the CAD/CAM industry. ModuleWorks' expertise in 5-Axis simultaneous machining and Simulation is recognised throughout the CAM industry and its software components and development services are used by the majority of the leading CAM vendors. ModuleWorks 5-Axis and Simulation software has been used in the manufacture of complex parts for over a decade and they have many users in the global CAD/CAM industry.