ModuleWorks, the leading supplier of CAD/CAM software components for machining and simulation, announces a record year for 2016 with a revenue increase of 20% on the previous year.
The revenue comes from the growing base of over 120 customers worldwide across an increasing range of application areas, from multi-axis toolpath generation and simulation solutions for traditional CAD/CAM applications to more and more specialized application areas such as dentistry, tool grinding, gear machining, robotics and 3D printing.
The growth in revenue and customers has allowed ModuleWorks to further expand its software development teams in Germany, Romania and Ukraine to over 100 developers. It also allows greater investment in research and development projects with academic and industrial partners. The results of these projects, for example high precision machining for optics, are already finding their way into commercial applications.
The trend towards real-time simulation on CNC controllers continues to strengthen and the latest advances in the ModuleWorks real-time CNC collision avoidance software were showcased on industry leading controllers at the IMTS in Chicago and the AMB in Stuttgart.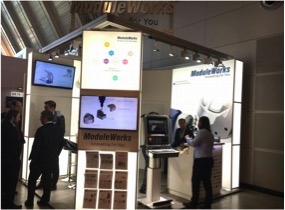 In 2016 ModuleWorks hosted the first ModuleWorks Insider Conference (MIC 2016).
Over 50 representatives from the world's leading CAM software companies attended the two-day conference to learn about the latest software developments and discuss the future of the CAM industry. ModuleWorks software components are a core technology used by the majority of leading CAM vendors around the world.
The MIC gives vendors a unique opportunity to discuss and steer the roadmaps for the future development of these components.
The next MIC event is already being planned.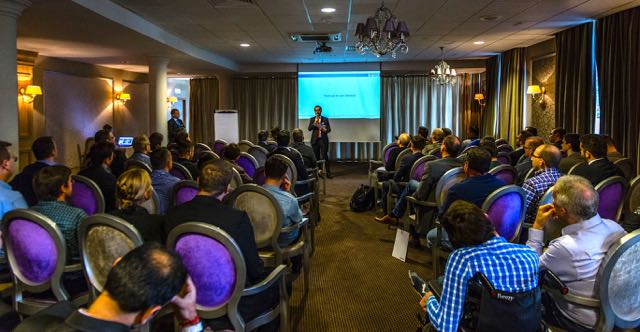 "We are very pleased with yet another exceptional year" says Yavuz Murtezaoglu, Managing Director of ModuleWorks. "Joint industry projects and events like the MIC confirm that working together with our partners is the best way to accelerate the development of powerful software solutions that benefit vendors and end-users. We look forward to working together with even more partners and to continued success in 2017."
About ModuleWorks
ModuleWorks is a software component provider for the CAD/CAM industry. ModuleWorks' expertise in toolpath creation and simulation is recognized throughout the CAM industry and its software components and development services are used by the majority of the leading CAM vendors for sophisticated industry focused solutions across diverse business sectors. The flexible ModuleWorks engines for motion planning and simulation bring the benefits of the proven ModuleWorks core technology to Robotics and NC machining applications. ModuleWorks 5-Axis and Simulation software has been used in the manufacture of complex parts for over a decade and they have many users across the global CAD/CAM industry.