ModuleWorks was part of the EU-funded GEMS project that has developed a toolbox of algorithms for the cost-effective manufacturing of freeform surfaces.
Freeform surfaces are popular in all engineering design disciplines, from industry and consumer goods to civil engineering. Unlike regular surfaces such as planes and cylinders, freeform surfaces do not have rigid radial dimensions. This makes them expensive to produce, and until now there has been no cost-effective way of manufacturing these surfaces using easily manufactured parts.
The GEMS project was initiated to tackle this issue by finding a way of producing freeform shapes that is cost-effective, yet flexible enough to meet the growing number of application areas and demand for custom designs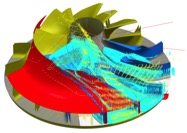 Example for freeform surfaces used in turbo machinery
The project was coordinated by Dr. Marc Stautner of ModuleWorks. It began by examining the surfaces generated by the motion of various milling tools. With this data, the team then divided freeform surfaces into segments that could be manufactured by feeding a common algorithmic code into CAD software.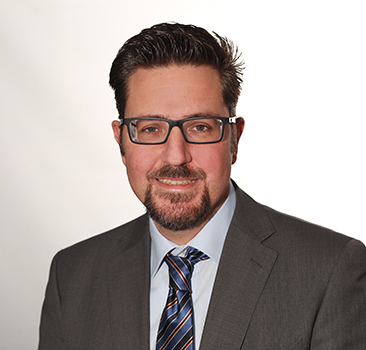 Dr. Marc Stautner, ModuleWorks, GEMS Project Coordinator

'In order to be useful, our mathematical results had to be expressed in terms of manufacturing processes, such as numerical control (NC) milling, styrofoam cutting or the building of molds from a sequence of simple curves,' explains Marc Stautner. 'Regardless of the application – whether in architecture or manufacturing – a common set of geometric mathematical problems needs to be solved to achieve efficient production.'
Key to the success of the project was the interdisciplinary team of experts consisting of industry professionals as well as mathematicians and scientists from leading academic institutions and research centers. The research was funded by the European Commission within the framework of Marie Curie Actions (Industry-Academia Partnerships and Pathways).
Some of the technologies developed could form the basis for future research and open up new commercial opportunities. A new technology for 'swarfing' freeform surfaces has just been commercialized, and others are set to follow. 'Strong collaboration between all partners was established during the project, and this will form the basis for future research work,' adds Marc Stautner.
The four year GEMS project was completed at the end of May 2016.
About ModuleWorks
ModuleWorks is a software component provider for the CAD/CAM industry. ModuleWorks' expertise in toolpath creation and simulation is recognized throughout the CAM industry and its software components and development services are used by the majority of the leading CAM vendors for sophisticated industry focused solutions across diverse business sectors. The flexible ModuleWorks engines for motion planning and simulation bring the benefits of the proven ModuleWorks core technology to Robotics and NC machining applications. ModuleWorks 5-Axis and Simulation software has been used in the manufacture of complex parts for over a decade and they have many users across the global CAD/CAM industry.
About GEMS
In this project (Geometric Manufacturing Solutions for Freeform Shapes) an international consortium of researchers and companies, collaborates to find solutions on geometric manufacturing for Freeform Shapes, which are used in architecture as well as in other industrial applications.
For further information please visit:
GEMS project website