ModuleWorks, the leading supplier of CAD/CAM components for toolpath generation and simulation, announces the latest release of its CAM components, ModuleWorks 2018.08, the second major update of 2018.
ModuleWorks is at the forefront of 5-axis machining and simulation technology, providing the toolpath and simulation technology that powers many of the leading CAM systems around the world today.
This latest release includes new features for 5-axis and 3-axis machining, machine simulation and the MultiXPost Kinematic Solver.
5-Axis Machining
Surface-based toolpath smoothing with corner rounding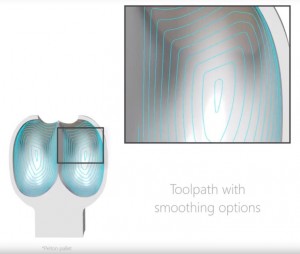 This new option improves the quality and accuracy of toolpaths by smoothing sharp corners and replacing them with splines. Users enter the spline distance and the minimum detection angle. The smoothing distance is automatically adjusted to avoid collisions with adjacent slices.

Contouring


The new contouring feature is a highly automated and efficient way of creating edge trimming operations on thin workpieces.

Barrel section & double barrel tool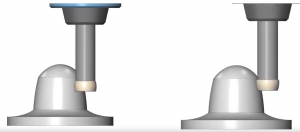 The barrel tools have a circular section on the tool flank. A new feature enables users to define the center of the circular section for creating asymmetric shapes. As well as specifying the radius of the circular section, users can enter an upper and lower blending radius.
The double barrel tool has a second circular section on the front, enabling wall and floor machining without changing the tool.
3-Axis Machining
Bullnose and sphere tools now support adaptive roughing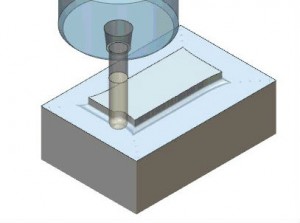 To improve the quality of toolpaths, the corner radius of the tool is now taken into consideration when generating the adaptive roughing toolpath. This results in fewer cusps in the final toolpath.
Machine Simulation
New machine coordinate system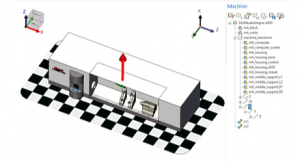 A new machine coordinate system has been added to the Machine Simulator interface. The coordinate system is based on the machine definition and uses an internal detection algorithm for the main machine axis.
MultiXPost Kinematic Solver
New advanced settings for retract & rewind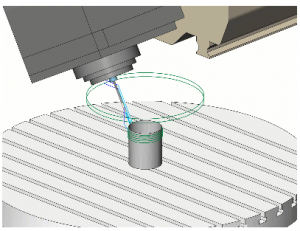 The new Retract and Rewind Advanced Settings dialog provides enhanced control over all available functionalities.
The new Multi-Step Retract provides greater flexibility and control over retracting movements. Users can now retract events in a single step or in two steps. For the second step, users can also select the direction.
For further details about the ModuleWorks 2018.08 release, see the latest ModuleWorks YouTube videos:
New features
Tutorials

About ModuleWorks
ModuleWorks is a software component provider for the CAD/CAM industry. ModuleWorks' expertise in toolpath creation and simulation is recognized throughout the CAM industry and its software components and development services are used by the majority of the leading CAM vendors for sophisticated industry focused solutions across diverse business sectors. ModuleWorks 5-Axis and Simulation software has been used in the manufacture of complex parts for over a decade and they have many users across the global CAD/CAM industry.