ModuleWorks announces the release of its 2020.04 CAD/CAM software components. This is the first major release of 2020 and is available now for download from the ModuleWorks website.
Each ModuleWorks release contains new and enhanced features across the product range. This latest release contains new quality-enhancing features for 5-axis and 3-axis machining as well as improved visualization for the MultiXPost post processor.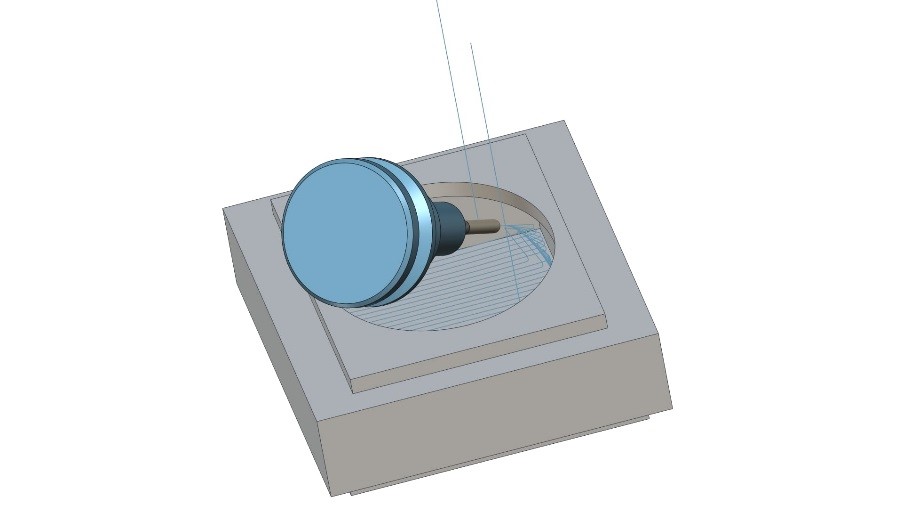 Automatic tilting to avoid collisions
It is not always possible to create a collision-free lead for the machining process. The new automatic tilting feature uses an intelligent algorithm to automatically tilt the tool to avoid the collisions, thereby improving the safety and efficiency of the machining process, particularly when working with complex tool shapes such as barrel mill cutters.
Limits relative to surface normal
Setting the constraints on the lead tilt angle and side tilt angle enables you to adjust the machining process in different ways depending on the tool's contact point and the machining surface. To provide even more application flexibility, the user-defined contact point and angle limits can now be measured relative to the surface normal instead of the initial tool orientation. When working with barrel mill cutters, this feature gives you better control over the cutting conditions upon tool engagement.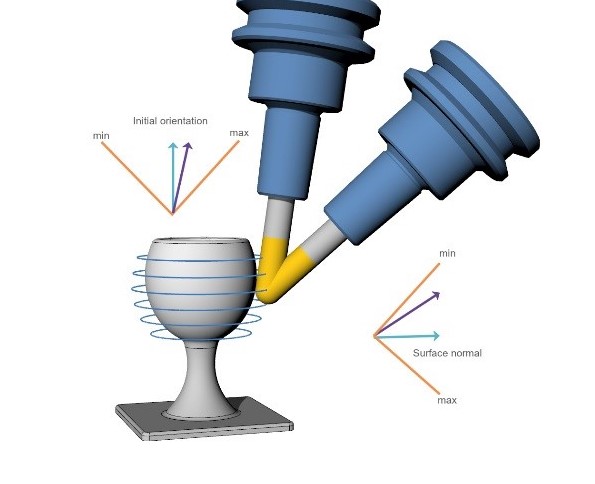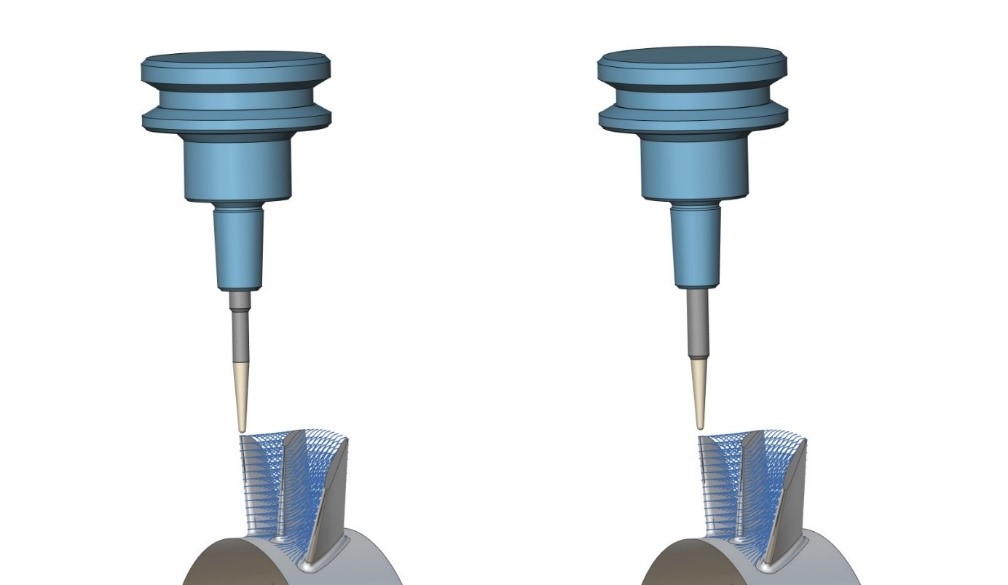 More accurate tool definitions
The shoulder length is a cylindrical part located directly above the flute. ModuleWorks now incorporates the shoulder length into its tool definitions, resulting in more accurate definitions.
Floor finishing for wireframe-based toolpath calculations
Floor machining for pocket/boss areas is now available to complete the basic product portfolio of roughing and finishing cycles based on a wireframe geometry.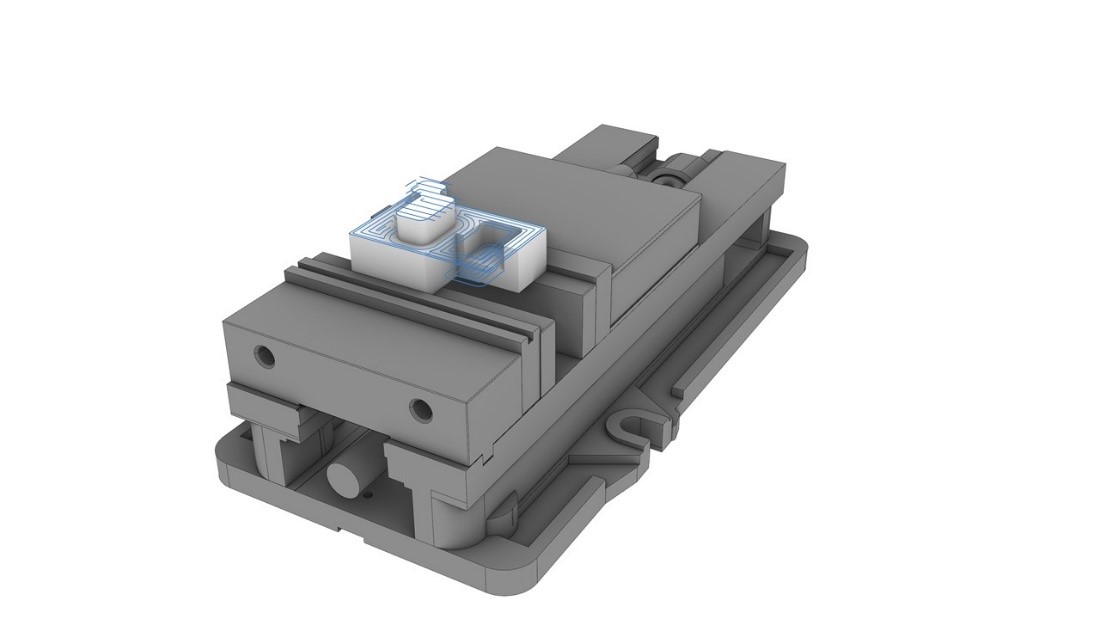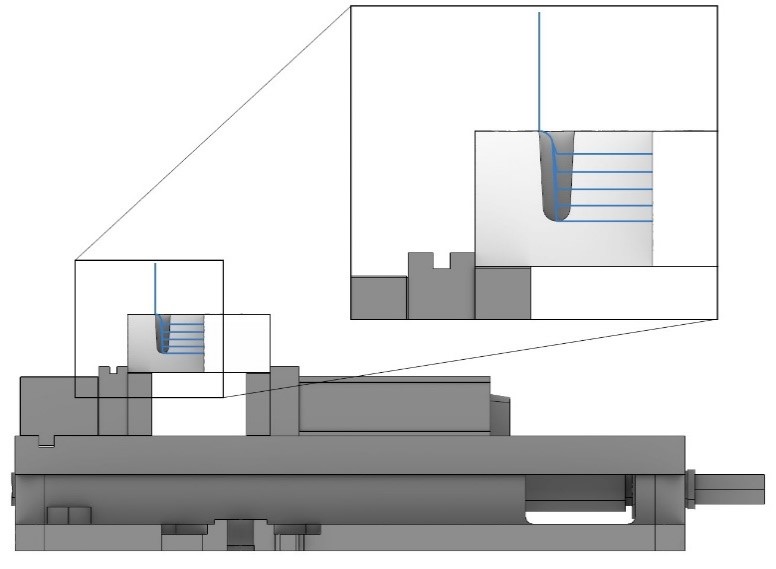 Number of slices for engraving
To optimize tool loading, you can now create a specified number of engraving toolpath slices with variable depths.
Multi-Axis Post Processor (MultiXPost)
Keep the table and head in fixed positions
Posting 3-axis toolpaths on a machine usually requires constant adjustments to the position of the table or head, which may not always be desired when viewing the simulation. To provide an improved user experience, MultiXPost is now able to eliminate the continuous movement and keep the table or head axis in a fixed position while ensuring the whole toolpath is simulated within the machine limits.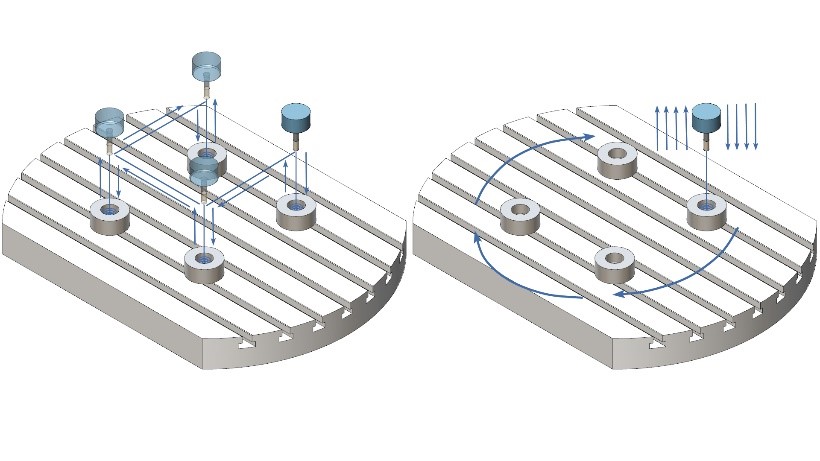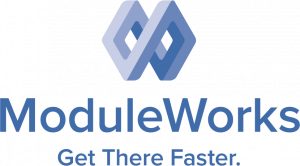 ModuleWorks is the leading software component provider for the digital manufacturing industry. With over 200 employees and 900 man years of software development, ModuleWorks' expertise in toolpath creation and simulation is recognized throughout the industry and its software components are already optimizing the performance and quality of over 500,000 installed seats of CAD/CAM and CNC software around the world. From standard products to exclusive development projects, ModuleWorks helps companies to bring their vision of Industry 4.0 to life. With its comprehensive portfolio of cutting-edge software components, ModuleWorks enables its customers to optimize their CAD/CAM solutions and connect to CNC/MTB systems to increase their competitiveness and help them Get There Faster.