ModuleWorks announces the release of its 2020.12 CAD/CAM software components. This is the third major release of 2020 and is available now for download from our website.
Each ModuleWorks release contains new and enhanced features across the entire product range. The highlights of this latest release include important new features for rotary machining, adaptive turning, smart measuring and multi-axis machining.
Rotary machining for conical workpieces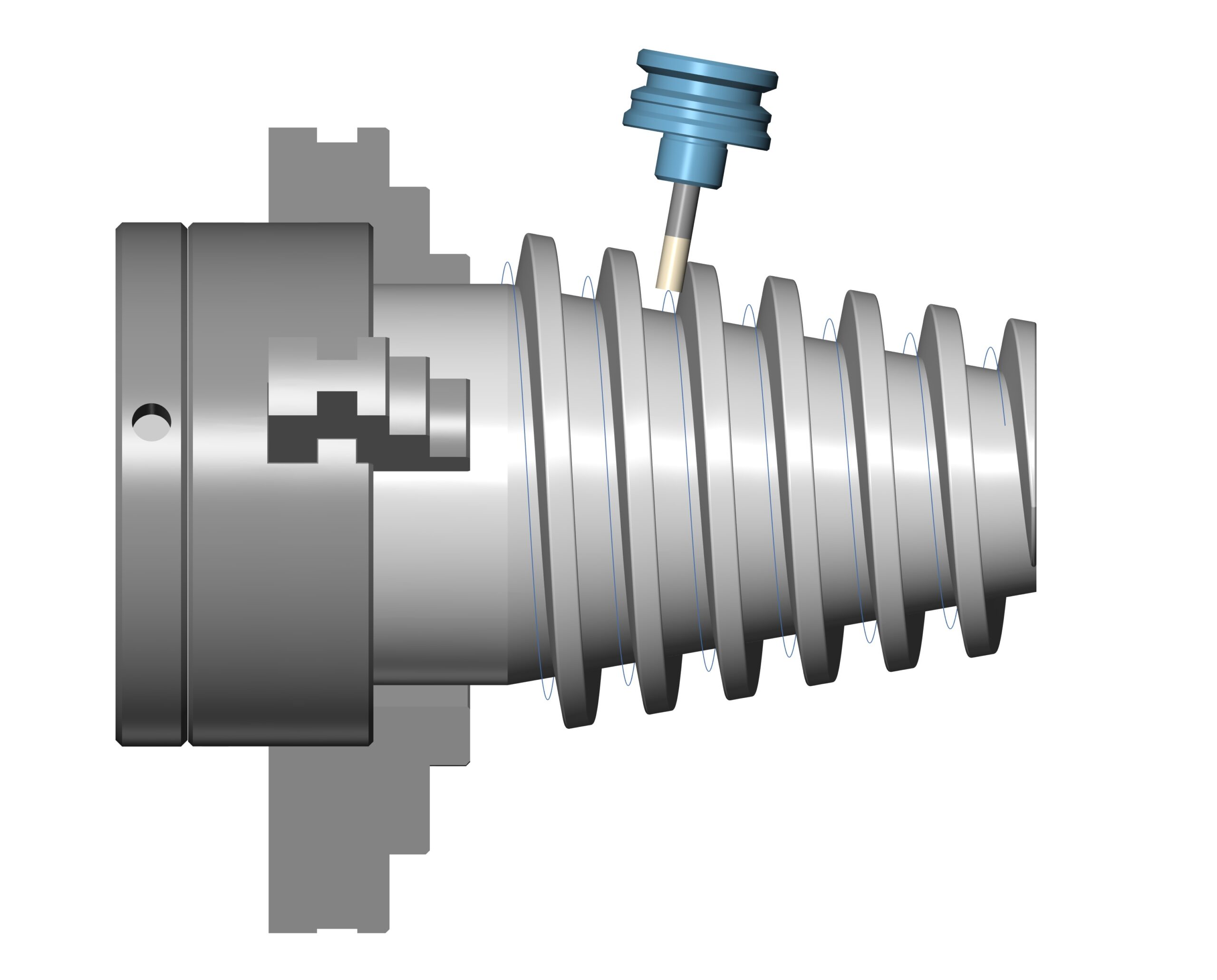 Complex workpiece geometries, such as those found in injection molds and conical screw compressors, pose a special challenge for rotary machining. The latest ModuleWorks rotary machining components align the tool perpendicular to the cone-shaped floor to optimize the toolpath pattern for conical shapes. This minimizes the number of depth steps for roughing, eliminates step-downs for finishing and minimizes the number of linking movements to improve cutting conditions and speed up the production of conical parts.
Adaptive turning with non-round inserts
Turning toolpaths for engagement controlled adaptive machining ensure a constant tool load with consistent cutting conditions to eliminate full width cuts, increase material removal rates (due to higher feed rates) and extend the life of the tool. To bring these advantages to a wider range of adaptive turning applications, ModuleWorks now supports non-round inserts in addition to round inserts.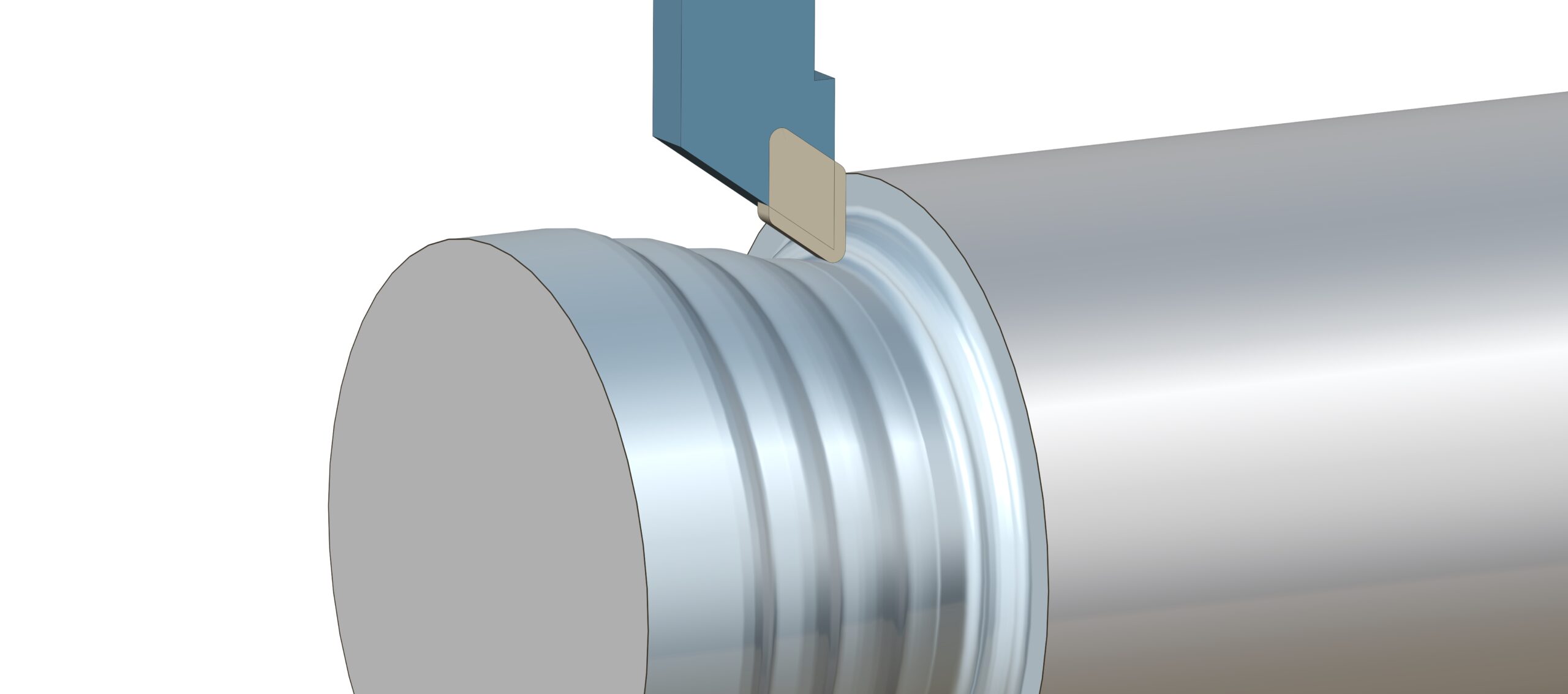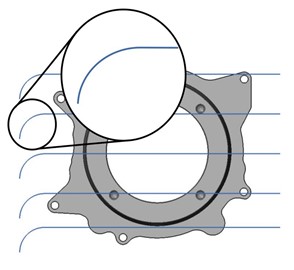 When the cutter enters straight into the workpiece, thick chips are produced until the cutter is fully engaged. This causes vibrations and can significantly reduce tool life, especially in harder steels, titanium and heat resistant alloys.
The new ModuleWorks roll in feature adds an arc move to the lead move. Rolling into the cut in a clockwise motion reduces vibrations, eliminates chips on exit and reduces tool stress to extend the life of the tool.
Smart measuring functions for subtractive and additive simulation
ModuleWorks Smart Measure is a touch-screen tool that enables users to interactively measure distances, radiuses, angles, clearances and depths on stocks and meshes.
New functions have been added for the ModuleWorks 2020.12 release that enable users to measure the distance between two arcs and to measure features on the workpiece while the turning simulation is running. For lathe operations, users can now measure the stock radius, the edge angle, the surface radius, the stock inner depth after drilling or boring operations, and wall distances after grooving operations.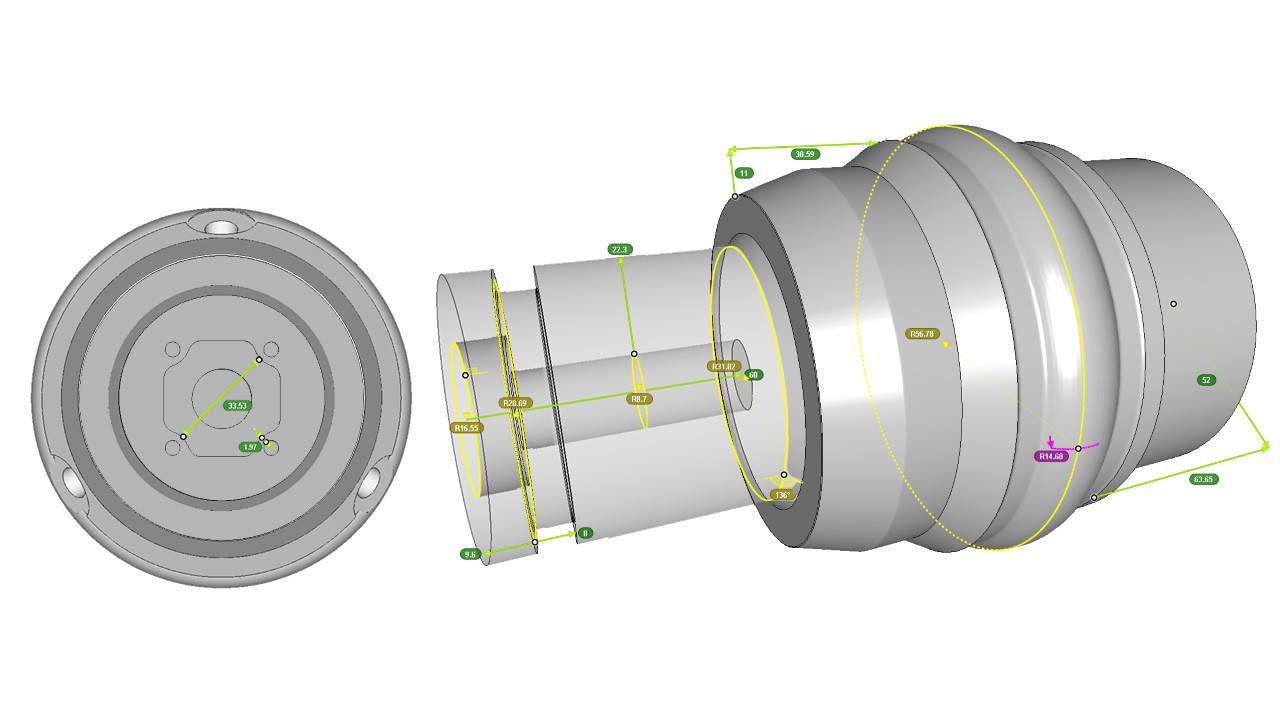 User-defined finishing curves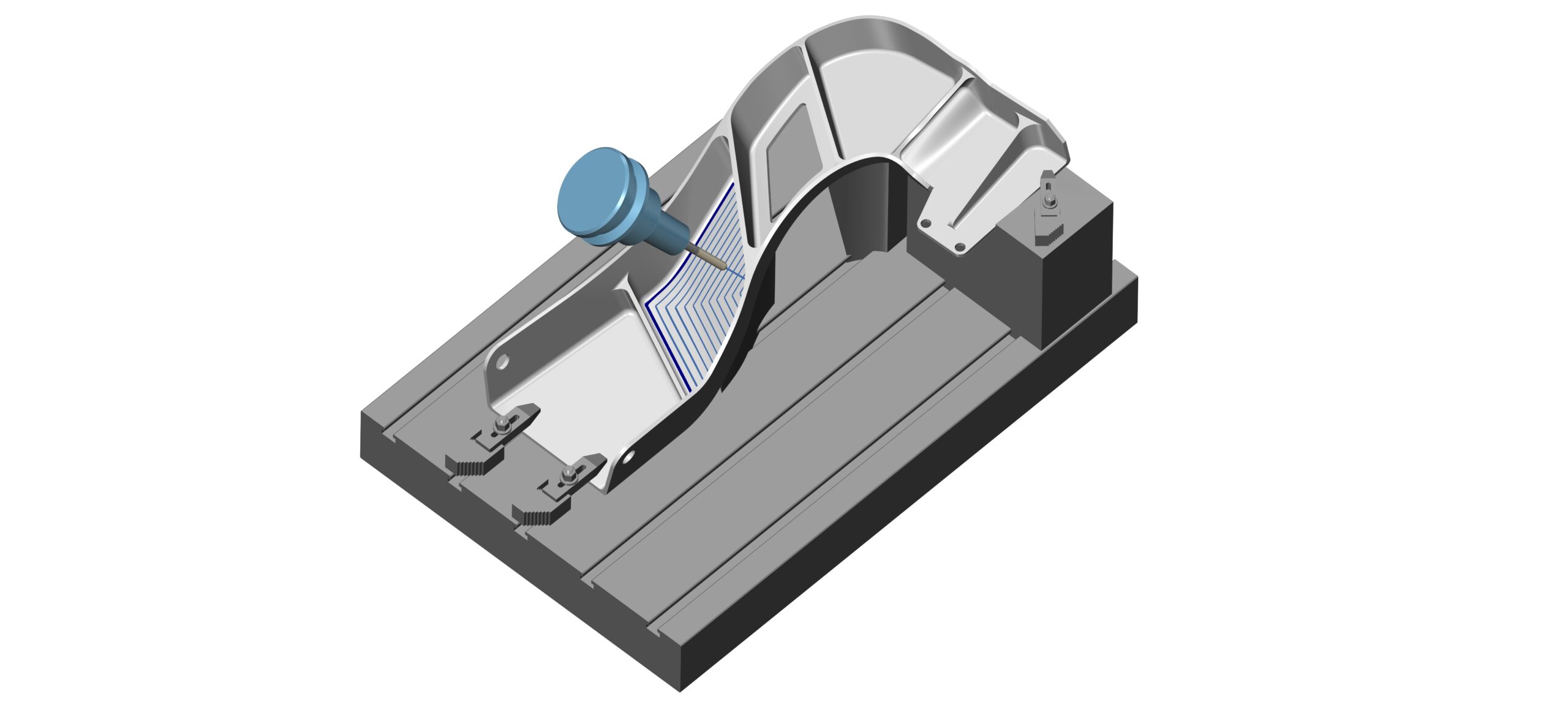 The ModuleWorks finishing cycle now derives toolpath patterns from the input drive curves. This enables users to generate optimal patterns for different workpiece geometries. Whether a fillet, a cut out or a surface edge, the generated pattern respects the surrounding topology of the part. This ensures optimal pattern generation which is essential for delivering a high-quality machining process.  
For further details about the ModuleWorks 2020.12 release, see the latest ModuleWorks YouTube videos: What's New in ModuleWorks 2020.12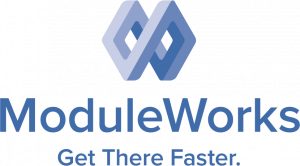 ModuleWorks is the leading software component provider for the digital manufacturing industry. With over 200 employees and 900 man years of software development, ModuleWorks' expertise in toolpath creation and simulation is recognized throughout the industry and its software components are already optimizing the performance and quality of over 500,000 installed seats of CAD/CAM and CNC software around the world. From standard products to exclusive development projects, ModuleWorks helps companies to bring their vision of Industry 4.0 to life. With its comprehensive portfolio of cutting-edge software components, ModuleWorks enables its customers to optimize their CAD/CAM solutions and connect to CNC/MTB systems to increase their competitiveness and help them Get There Faster.