ModuleWorks Dental Framework software now includes add-on modules for 3D printing. With this latest extension, Dental Framework offers a complete dental CAM solution for cost-effective subtractive and additive machining in dental labs and practices.
The new 3D printing modules support the latest additive manufacturing processes, including FDM (Fused Deposition Modeling) and SLM (Selective Laser Melting). Support for DLP (Digital Light Processing) is planned for release soon. These additive processes are ideal for manufacturing surgical guides, dental models, orthodontic aligners and other dental indications that require specific materials.

The modules are available as optional add-ons and integrate seamlessly with the Dental Framework milling and grinding modules to create a unified and fully-flexible dental CAM system that lets users select the best-suited and most cost-effective manufacturing process for each job.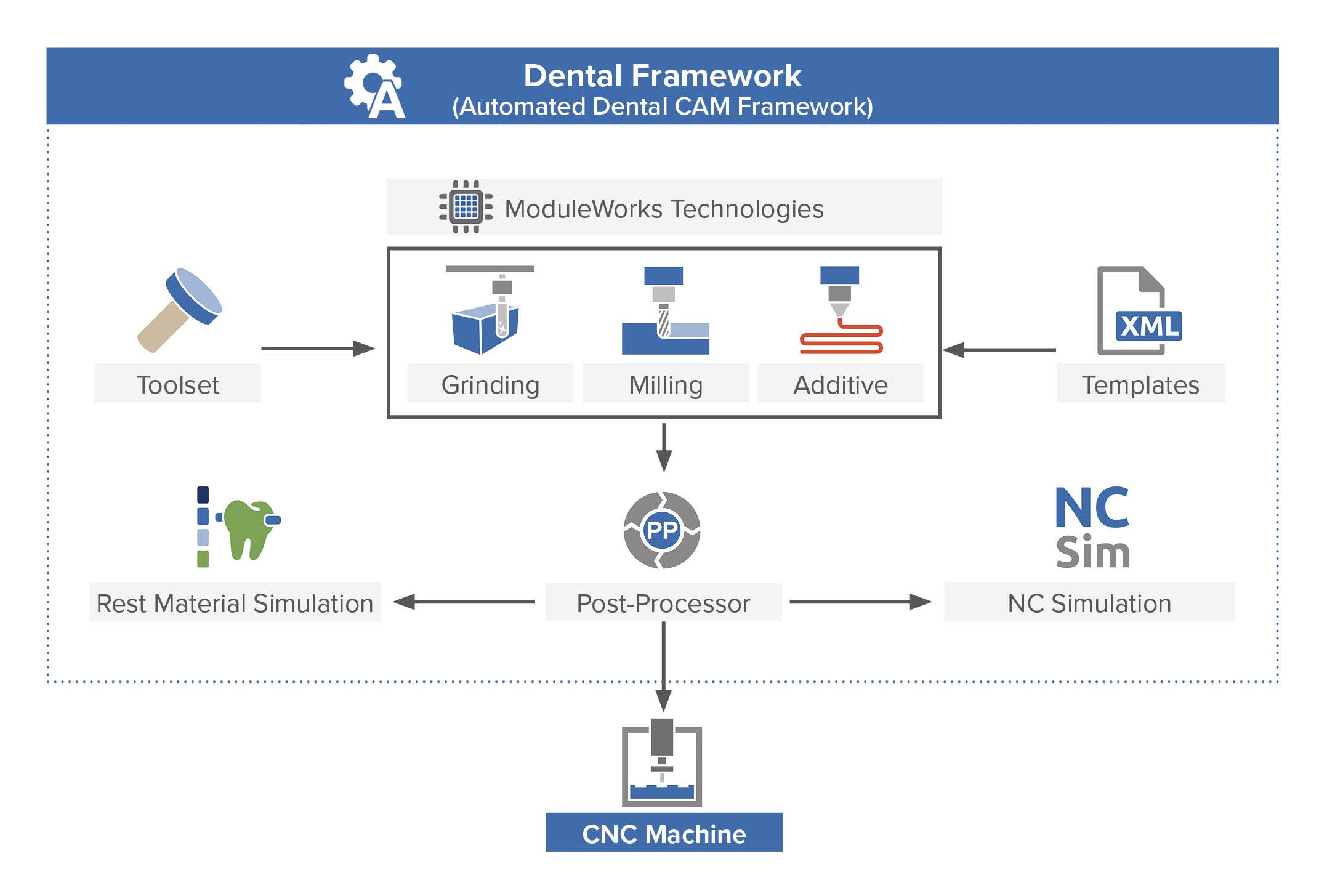 ModuleWorks Dental Framework is the interface between the dental CAD or nesting software and the CNC machine. Integrated into the nesting software, it performs advanced toolpath calculations and generates the corresponding manufacturing file for the CNC. It uses verified but configurable machining templates for efficient and flexible implementation and high performance additive and subtractive CAM features for fast and cost-efficient manufacturing of a wide spectrum of dental indications in dental labs and surgeries.
In the
video
you can see the simulated production of a dental model using ModuleWorks Dental Framework and Fused Deposition Modeling.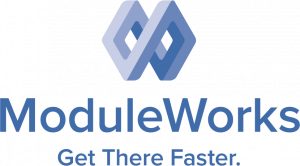 ModuleWorks is the leading software component provider for the CAD/CAM industry. With over 170 employees and 700 man years of software development, ModuleWorks' expertise in toolpath creation and simulation is recognized throughout the industry and its software components are integrated in over 500,000 installed seats of CAD/CAM software around the world. From standard products to exclusive development projects, we work closely together with you to bring your own vision of Industry 4.0 to life. Our comprehensive product portfolio and cutting-edge software components enable you to optimize your CAD/CAM solutions and connect to CNC/MTB systems to increase your competitiveness and help you Get There Faster.
ModuleWorks Dental Framework
brings these benefits to the dental CAM industry. Already used by many leading dental systems, the advanced 3-axis, 4-axis, 5-axis and simulation technology provides rapid toolpath calculation, fast machining times and high quality results.
https://www.moduleworks.com