ModuleWorks announces the release of its 2019.08 CAD/CAM software components. This is the second major release of 2019 and contains new and enhanced features for deburring, 3-axis and 2-axis machining, the Simulator and the Multi-Axis Post Processor (MultiXPost).
The deburring algorithms have been enhanced to detect and deburr fillets and chamfers. Users have greater control and freedom when selecting the machining areas and the algorithms reach edges that were not able to be machined before. This brings deburring to a wider spectrum of parts as well as parts with poor surface quality and rounded edges.
Adaptive passes for parallel cuts have been optimized and are now applied exclusively to areas where they are effective. This accelerates the machining process while maintaining a high quality surface. 
Users can now adjust the accuracy of a flat area's definition. This provides enhanced control over the machining area and higher productivity by avoiding over-machining.
A new feature generates toolpath slices at the base of pockets and bosses. Flat surfaces are taken into consideration when creating the new slices, and roughing and floor finishing are performed in a single operation to accelerate the machining process.
MultiXPost post processor
The functionality and flexibility of the MultiXPost post processor has been extended to support machines with any number of fixed axes, in any position and of any type. A new dialog in the user interface enables users to define the axes and their fixed values.
The ModuleWorks Simulator now simulates spray/painting operations. For realistic and high quality simulation, the paint droplets are always perpendicular to the surface, irrespective of the shape of the cutting part. The shape of the painted area can be extruded, revolved or mesh, and the system performs automatic occlusion with the other surfaces of the stock.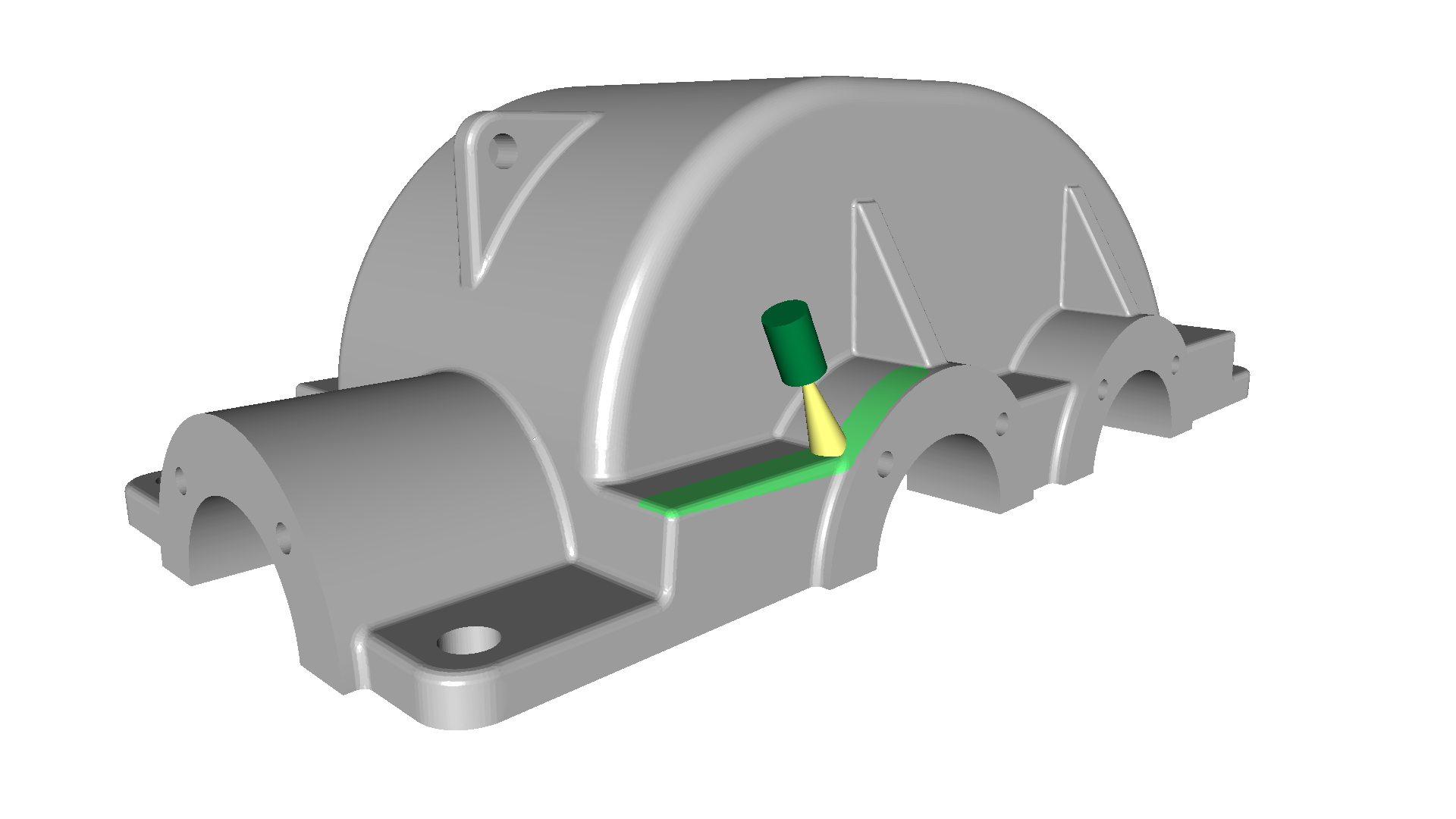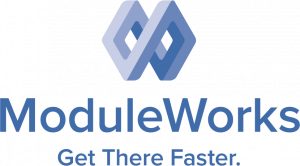 ModuleWorks is the leading software component provider for the CAD/CAM industry. With over 170 employees and 700 man years of software development, ModuleWorks' expertise in toolpath creation and simulation is recognized throughout the industry and its software components are integrated in over 500,000 installed seats of CAD/CAM software around the world. From standard products to exclusive development projects, we work closely together with you to bring your own vision of Industry 4.0 to life. Our comprehensive product portfolio and cutting-edge software components enable you to optimize your CAD/CAM solutions and connect to CNC/MTB systems to increase your competitiveness and help you Get There Faster.