ModuleWorks, a leading supplier of CAM software components, announces its participation in the EU-funded InterQ project. Coordinated by the IDEKO research centre in Spain, the InterQ project unites 25 partners from 11 European countries to develop an integrated data management platform for zero-defect manufacturing.
Digital manufacturing unlocks a vast amount of data on the production chain, but without the right processing and management technologies, it is not possible to turn this data into accurate, reliable, secure and relevant information for optimizing the efficiency and quality of industrial processes. The InterQ project is addressing this issue by developing a data management platform that enables full control over the data emanating from the production process.
InterQ proposes a new generation of AI-driven tools, digital twins and machine learning algorithms to measure, predict and control the quality of products, manufacturing processes and data in smart factories. The reliability of gathered data will be checked in real time using  historical and statistical analyses. The end-to-end approach traces quality across the entire production chain to eliminate waste associated with defects, improve production efficiency and bring production closer to the ideal of zero-defect-manufacturing.
As part of the consortium, ModuleWorks is developing new CAD/CAM software algorithms for automated manufacturing. The new developments arising from the InterQ project are expected to result in greener technologies and more efficient, high quality production that will boost the competitiveness of European companies in key sectors such as aerospace, energy and automobility.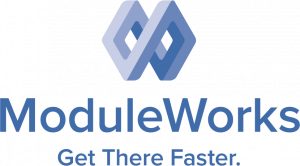 ModuleWorks is the leading software component provider for the digital manufacturing industry. With over 200 employees and 1000 person-years of software development, ModuleWorks' expertise in toolpath creation and simulation is recognized throughout the industry and its software components are already optimizing the performance and quality of over 500,000 installed seats of CAD/CAM and CNC software around the world. From standard products to exclusive development projects, ModuleWorks helps companies to bring their vision of Industry 4.0 to life. With its comprehensive portfolio of cutting-edge software components, ModuleWorks enables its customers to optimize their CAD/CAM solutions and connect to CNC/MTB systems to increase their competitiveness and help them Get There Faster.
InterQ is a European project. The main objective of InterQ is to measure, predict and control the quality of the manufactured products, manufacturing process and gathered data to assure zero-defect-manufacturing by means of AI-driven tools powered with meaningful and reliable data. 25 European partners including research centres, industrial and technological companies, and universities are uniting their efforts. They are located in 11 countries and the project coordinator is Spain-based research centre IDEKO.
The project started on November 3rd, 2020 and will last 36 months. It has a total budget of 11 million Euros.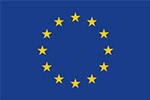 The InterQ project has received funding from the European Union's Horizon 2020 Research and Innovation Programme under grant agreement No. 958357 and it is an initiative of the Factories-of-the-Future (FoF) Public Private Partnership.