CADS Additive, manufacturer of high-performance data preparation software for metallic additive processes, is integrating ModuleWorks toolpath calculation algorithms into its AM Studio solution to achieve fast time-to-print for an extended range of additive processes.
AM Studio speeds up data preparation for additive manufacturing by helping operators identify the optimal part orientation, the correct support geometry and the optimal process parameters for each job. The feature set is complemented by a proprietary slicing and hatching kernel with outstanding performance for Selective Laser Melting applications. To extend automated job preparation to a wider range of additive processes, CADS Additive is integrating ModuleWorks toolpath calculation software into AM Studio.
Integrated toolpath technology supports automated data preparation of complex geometries*
The ModuleWorks calculation core automatically generates high-performance, collision-free toolpaths for 5-axis and 3+2-axis 3D printing, including robotic and hybrid applications. The intelligent algorithms require minimum operator intervention, which complements and supports the AM Studio strategy of simplifying and accelerating the data preparation process. Amongst others, ModuleWorks toolpath components for Powder Bed Fusion are already integrated for OEM legacy applications and the two companies are extending their cooperation to enhance AM Studio with automated workflows for further additive and hybrid processes, including support for multi-axis FDM and WAAM processes.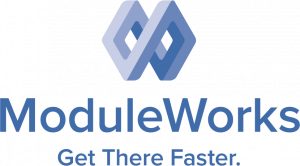 ModuleWorks is the leading software component provider for the digital manufacturing industry. With over 200 employees and 1000 person-years of software development, ModuleWorks' expertise in toolpath creation and simulation is recognized throughout the industry and its software components are already optimizing the performance and quality of over 500,000 installed seats of CAD/CAM and CNC software around the world. From standard products to exclusive development projects, ModuleWorks helps companies to bring their vision of Industry 4.0 to life. With its comprehensive portfolio of cutting-edge software components, ModuleWorks enables its customers to optimize their CAD/CAM solutions and connect to CNC/MTB systems to increase their competitiveness and help them Get There Faster.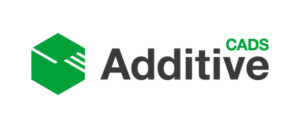 CADS Additive is a fully owned subsidiary of CADS GmbH, based in Perg, Austria. CADS and CADS Additive are specialized in the development of intuitive and high-performance software solutions for industrial applications. CADS Additive stands for development of outstanding software components and intuitive software solutions for metallic additive manufacturing and is classified as an innovative and competent partner in the field of industrial metal 3D printing worldwide. Besides the field of additive manufacturing CADS has a well-established and reputable history in the medical and engineering industry. 
*Images courtesy of CADS Additive. The image on the right shows a part designed by MonaLab.