METROM, manufacturer of parallel kinematic machine tools, has integrated ModuleWorks hybrid toolpath planning software into its pentapod machining centers to offer high-performance additive and subtractive manufacturing of complex freeform workpieces on a single, mobile machine tool.
Instead of taking workpieces to the machining center, METROM mobile machining centers come to the workpiece for convenient, just-in-time on-site manufacturing. Depending on the production scenario, this can significantly reduce production costs as well as the CO2 footprint. Combining additive and subtractive processes in a single machining center makes mobile manufacturing even more attractive because only one machine needs to be transported. Machining precision is comparable with standard CNC milling machines due to special calibration of the center spindle position, while fewer mechanical elements and a toolpath engine with inverse kinematics increases machine reliability.
METROM uses the ModuleWorks software for offline toolpath programming to automatically generate high-precision, collision-free hybrid toolpaths that enable the METROM machining centers to offer Wire-Arc Additive Manufacturing (WAAM) alongside subtractive milling strategies. The toolpath algorithms support up to 6-axes for 3D geometries while the inverse kinematics provide even more axes for robotic manufacturing of geometrically complex workpieces. Overhang geometries are considered during toolpath generation to eliminate the need for support structures and simplify the machining process.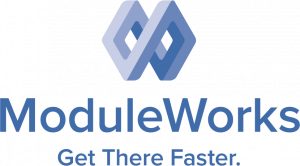 ModuleWorks is the leading software component provider for the digital manufacturing industry. With over 200 employees and 1000 person-years of software development, ModuleWorks' expertise in toolpath creation and simulation is recognized throughout the industry and its software components are already optimizing the performance and quality of over 500,000 installed seats of CAD/CAM and CNC software around the world. From standard products to exclusive development projects, ModuleWorks helps companies to bring their vision of Industry 4.0 to life. With its comprehensive portfolio of cutting-edge software components, ModuleWorks enables its customers to optimize their CAD/CAM solutions and connect to CNC/MTB systems to increase their competitiveness and help them Get There Faster.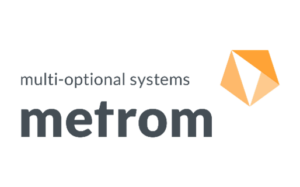 Metrom is a machine building company, which was founded in 2001. Since 2016 the company is in the second family generation under the management of Mrs. Susanne Witt. With a young team of only 15 employees, Metrom with its patented parallel kinematics is one of the most innovative machine tool builders worldwide. Metrom offers highly dynamic stationary machines and highly flexible mobile machines. Depending on the customer's wishes and requirements, a suitable machine system is designed for highly productive manufacturing. Individually configurable through "Technology Apps" such as milling, friction stir welding, laser welding, additive manufacturing and testing methods, everyone can gain the best benefit for themselves. Since 2020, an industrial 3D printer with a hexapod Kinematic has been part of Metrom's machinery. The print nozzle can also be integrated into the pentapod machine tools to make hybrid manufacturing possible in one machine. This opens up new manufacturing strategies and possibilities for the industry.