CAM technology sets the standard for high quality, cost-effective manufacturing of copings, crowns, inlays, veneers, bridges and dental implants. It also delivers an enhanced patient experience which is essential for retaining patients and winning new patients. To support CAM vendors and system suppliers in the dental market, ModuleWorks has established a strategic business area with a dedicated focus on digital dentistry.
From components to complete solutions
Dentists and dental technicians who use CNC machines powered by ModuleWorks maximize the efficiency and profitability of their labs and practices through simplified workflows, faster calculation times, faster machining times and longer tool life.
For OEM partners who want to take their existing solutions to the next level, the ModuleWorks product portfolio offers a comprehensive range of advanced multiaxis toolpath calculation software including components for fast and efficient roughing, rest-roughing and finishing as well as sophisticated and fully automated undercut finishing with full collision avoidance. Powerful 3D simulation components add further value through high-performance digital verification of stock removal and powerful error detection and analysis tools for right first time dental machining.
These advanced features are also part of ModuleWorks Dental Framework, a complete plug-and-play solution that combines additive and subtractive manufacturing, simulation, a toolset library and post processor in a unified, universally configurable and easy-to-use push button system that integrates seamlessly into existing OEM dental CAM systems.
Industry partner with a global reach
As a ModuleWorks partner, OEMs receive support that goes beyond technical innovations. A multinational company with a global reach, ModuleWorks Digital Dentistry monitors trends and developments in markets around the world and supports its partners with business development strategies and technical support in different local languages.
Our business managers, sales executives and CAM engineers work closely with you to identify:
which features and products are setting the trend in dental CAM
opportunities for key alliances with other industry players
which CAM strategies give your customers a competitive edge
which machining strategies are vital for dental CAM users.
After identifying the right strategies for your dental CAM business, ModuleWorks helps you quickly and seamlessly integrate the software components and solutions that increase the performance, quality and competitiveness of your dental CAM system.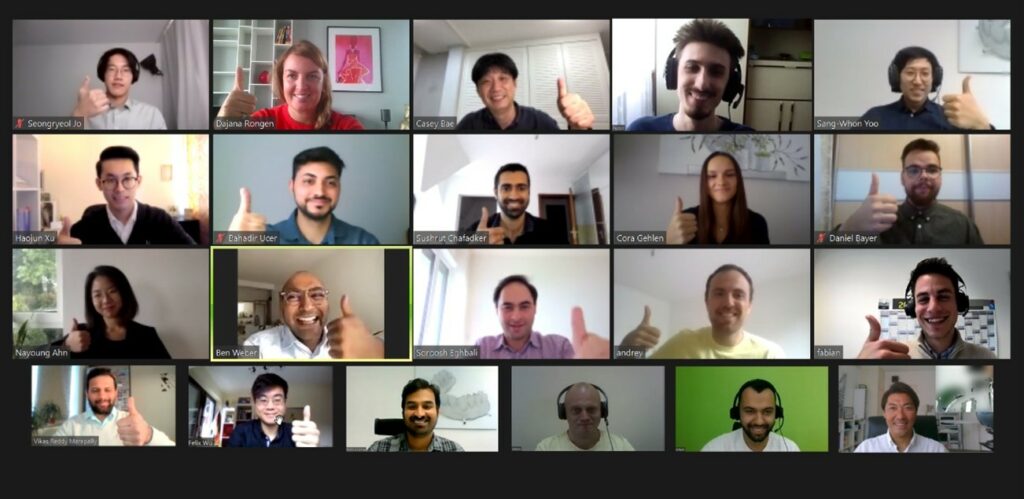 Industry proven technology
ModuleWorks technology is based on over 1000 person-years of cutting edge CAM software development in industries ranging from aerospace to automotive and from woodwork to ultra-precision optics. Today, ModuleWorks software is optimizing performance and quality in over 500,000 seats of CAM software around the world.
The advanced algorithms that ModuleWorks develops for these industries are ideal for manufacturing the free-form shapes of dental indications, and ModuleWorks has especially adapted and fine-tuned them to bring the quality-enhancing benefits of high-performance CAM manufacturing to digital dentistry.
With over 150 software developers and mechanical engineers working at the forefront of CAM software innovation, ModuleWorks has the resources and infrastructure to ensure fast and continuous transfer of the latest and most advanced manufacturing technology to dental applications. The unique synergy of in-house developers and a dedicated team of dental engineers facilitates rapid implementation of innovative fabrication processes and offers dental OEM partners a unique manufacturing approach tailored to optimize the performance of individual dental CNC machine kinematics and tooling.
Contact and demonstration
To find out more about ModuleWorks Digital Dentistry, click here to request a free demo.
Soroosh Eghbali, Head of Digital Dentistry and CAM Automation, gives a further insight into ModuleWorks Digital Dentistry in this interview.
ModuleWorks CAM Automation & Digital Dentistry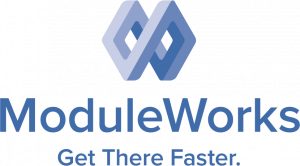 ModuleWorks Digital Dentistry a subdivision of one of ModuleWorks' four business areas, develops the leading CAM solution for digital dentistry with tens of thousands of licenses in the global dental laboratory market and 35% of all newly sold dental CAM seats. The dedicated Digital Dentistry Engineering department, based in Aachen, Germany, leverages a software development team of more than 150 developers and 1,000 person-years of software development to address the manufacturing challenges in digital dentistry and to drive innovation. This is achieved by providing fully customized solutions tailored to the individual requirements of each ModuleWorks hardware and software partner. The vision is to bring ModuleWorks' market leading industrial machining, 3D printing and simulation technology to digital dentistry, thus creating a more efficient, high-quality workflow for dental laboratories and practices