ModuleWorks announces the release of its 2021.08 CAD/CAM software components. This second ModuleWorks release of 2021 contains new and improved features across the entire product range, including new performance improving features for multi-axis machining, 2-axis machining and PrimeTurning™.
Automatic rest finishing for multi-axis machining This new feature for multi-axis machining automatically applies a rest finishing cycle to any remaining non-machined areas that could not be reached by the wall and floor finishing operations.
The wall and floor finishing operations carry information about which areas can be machined and which areas cannot. The new rest finishing cycle automatically extracts this information from the operations and creates a rest machining area that can be reached using a different tool with automatic tilting.
Operators can choose which areas to machine and which curves to use as guide curves.
2-Axis roughing and finishing in a single operation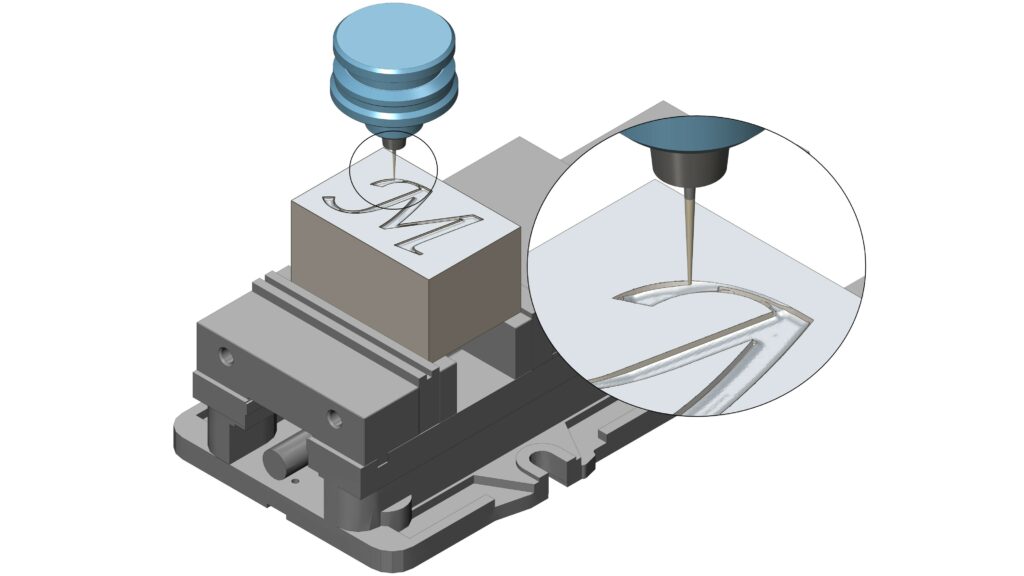 This new feature for 2-axis wireframe engraving enables operators to add a final profile pass to roughing operations. This accelerates the engraving process because roughing and finishing are now performed in a single operation.
Adjustable machining sequence for 2-axis engraving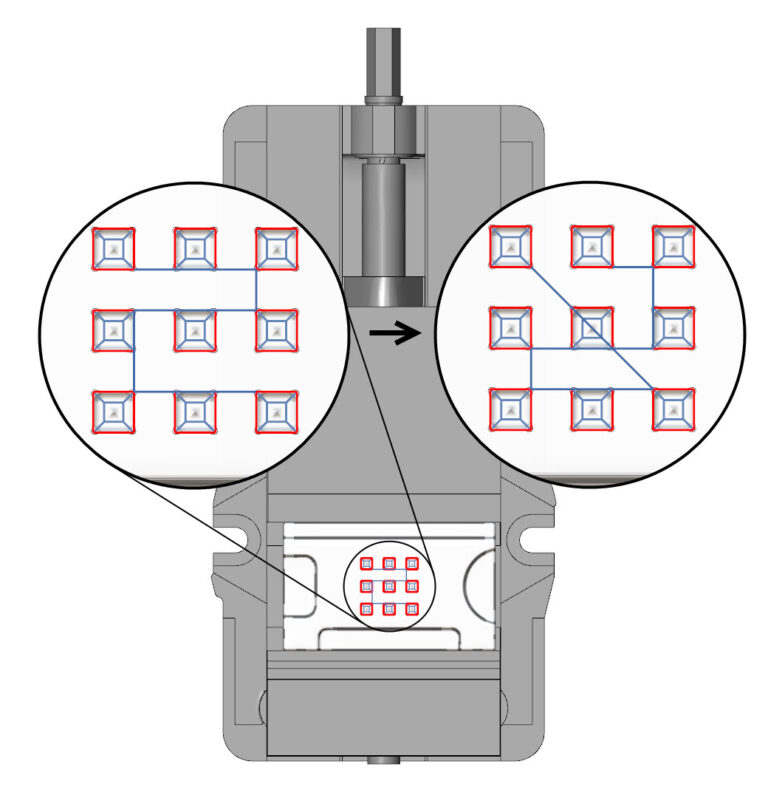 By selecting one of the new sorting options for the 2D wireframe engraving cycle, operators can adjust the sequence in which a part's features are machined. This makes it easy to apply the engraving pattern to a wide variety of scenarios. There are automatic and manual options for defining the vertical and horizontal sequence of the engraving toolpath and an option that optimizes machining times by using the minimal link length.
PrimeTurning™ Clean-up pass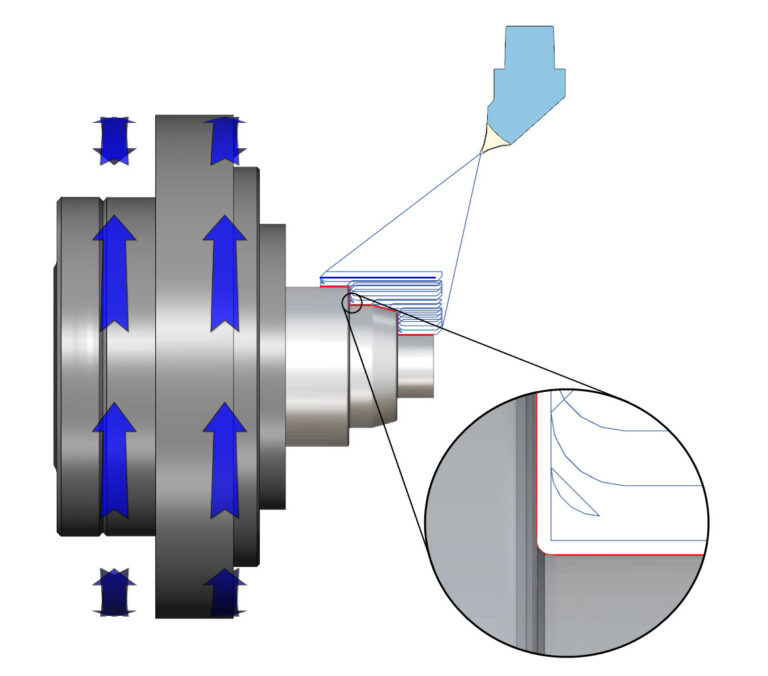 The clean-up pass is a new feature for the PrimeTurning™ roughing cycle. After running the roughing cycle with the arc-entry operation, unwanted material is sometimes left in the corners of the stock. The new clean-up pass automatically removes the unwanted rest material to ensure clean, high quality roughing.
Further details about the ModuleWorks 2021.08 release are available in the latest ModuleWorks YouTube videos: What's New in ModuleWorks 2021.08
The ModuleWorks 2021.08 release is available now for download from the ModuleWorks website.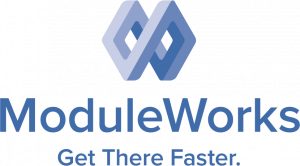 ModuleWorks is the leading software component provider for the digital manufacturing industry. With over 200 employees and 1000 person-years of software development, ModuleWorks' expertise in toolpath creation and simulation is recognized throughout the industry and its software components are already optimizing the performance and quality of over 500,000 installed seats of CAD/CAM and CNC software around the world. From standard products to exclusive development projects, ModuleWorks helps companies to bring their vision of Industry 4.0 to life. With its comprehensive portfolio of cutting-edge software components, ModuleWorks enables its customers to optimize their CAD/CAM solutions and connect to CNC/MTB systems to increase their competitiveness and help them Get There Faster