Rafinex, developer of advanced numerical optimization software solutions, and ModuleWorks, developer of CAD/CAM software components, have integrated ModuleWorks toolpath calculation technology with the Rafinex software algorithm suite. In effective synchronization, topology optimization and toolpath planning enable more effective design-to-manufacture processes. This eliminates late change requests, avoids machining and robotic problems during the design phase and reduces engineering and manufacturing costs in subsequent processes.
Synchronizing topology optimization with toolpath planning creates efficient design-to-manufacture processes
Rafinex stochastic topology optimization anticipates real-life variability in material loads and material properties to help engineers design robust, reliable parts for high-performance applications in the aerospace and automotive industries, among others. The toolpath algorithms automatically calculate the optimal, material-independent toolpaths for different additive and subtractive processes (including robotic applications) which means manufacturing feasibility is analysed already during design optimization.
In the next stage of their cooperation, ModuleWorks and Rafinex are incorporating inverse kinematics to calculate an optimal continuous toolpath for each component.
Thanks to this synchronized workflow, engineers can immediately identify design features that are too difficult or impractical to manufacture for any given production process and adjust the design accordingly. Spotting potential show-stoppers at this early stage saves considerable costs and speeds up both prototype and series production.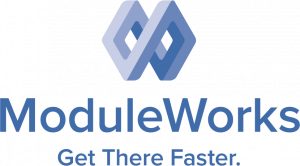 ModuleWorks is the leading software component provider for the digital manufacturing industry. With over 200 employees and 1000 person-years of software development, ModuleWorks' expertise in toolpath creation and simulation is recognized throughout the industry and its software components are already optimizing the performance and quality of over 500,000 installed seats of CAD/CAM and CNC software around the world. From standard products to exclusive development projects, ModuleWorks helps companies to bring their vision of Industry 4.0 to life. With its comprehensive portfolio of cutting-edge software components, ModuleWorks enables its customers to optimize their CAD/CAM solutions and connect to CNC/MTB systems to increase their competitiveness and help them Get There Faster.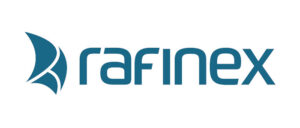 Rafinex is an innovative young company that is singularly dedicated to providing advanced numerical models for challenging engineering applications. Rafinex goes beyond current market tools by accounting for real-life variability using uncertainty quantification methods and by considering manufacturability; allowing safe and profitable usage by everyone in engineering design. Rafinex' Stochastic Topology Optimizer has been recognized as a leading upcoming product in the form of the Best Young Tech Enterprise at Hannover Messe 2019.