ModuleWorks Dental Framework wins a benchmark test based on calculation and milling times and the surface quality of the machined product.
The tests were conducted on the Roland-DWX51D machine by a ModuleWorks partner company to compare the performance of two leading CAD/CAM solutions for the dental sector. ModuleWorks Dental Framework achieved 40% faster CAM-cycle calculation times and 8% faster milling times with a similar or better surface quality than the other tested solution.
ModuleWorks Dental Framework is the interface between the dental CAD or nesting software and the CNC machine. It is integrated directly into the nesting software and is a CAM-engine that performs toolpath calculations and generates the corresponding NC file. It uses machining templates in the form of xml scripts for efficient and flexible implementation, and contains a complete toolset library for manufacturing a wide spectrum of dental indications. The integrated kernel, which is used for the toolpath calculations, provides high performance 3-Axis and 5-Axis CAM features for enhanced machining strategies in dental milling and grinding applications. Dental Framework can be featured with optional machine and material removal simulations.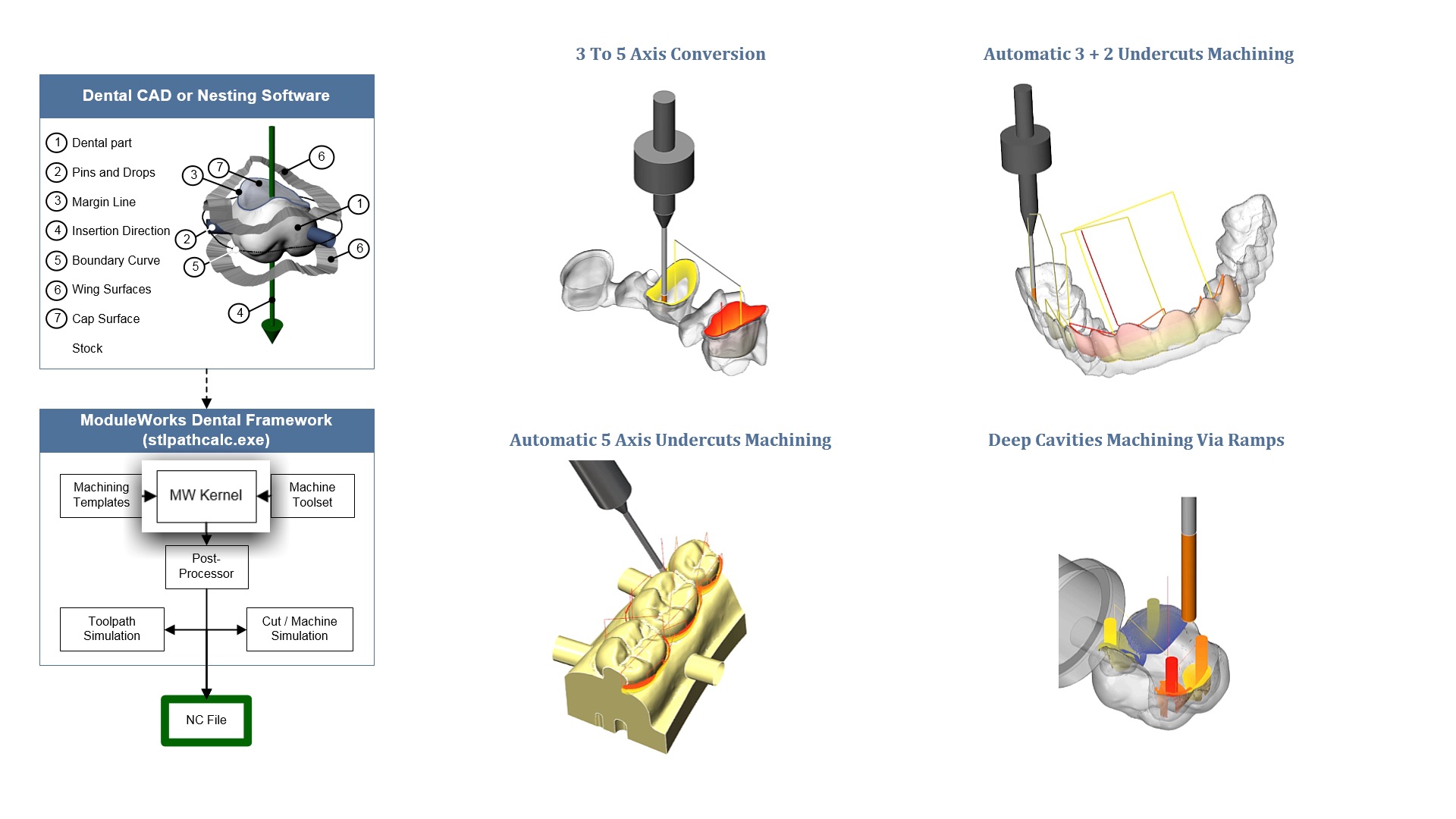 Fig 1. ModuleWorks Dental Framework for dental CAM applications

Fig 2. Dental indications supported by ModuleWorks Dental Framework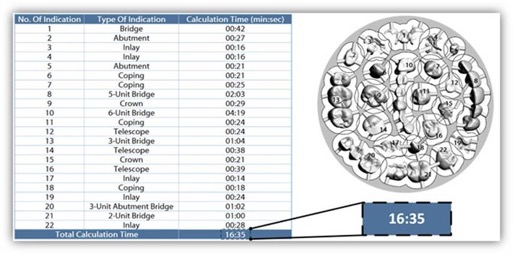 Fig 3. Calculation times
The Dental Framework CAM-engine boosts efficiency and productivity in dental labs and milling centers. The residual material deviation analysis tool and the new undercut containment extension feature increase efficiency further by enabling dental technicians and resellers to offer fast and high quality service and support.
Commenting on the benchmark results, Yavuz Murtezaoglu, Managing Director of ModuleWorks, says "The results of the benchmark tests are very pleasing because they confirm the high performance and quality of the Dental Framework CAM-engine and its ability to provide a complete solution for dental CAM applications. We are constantly developing and advancing our dental CAM software to accelerate the performance and enrich the feature set even further."
For more information about ModuleWorks Dental Framework, please see latest videos on Youtube.
If you require any further information, please send an email to: support-dental@moduleworks.com
For more information about ModuleWorks Dental Framework, please see latest videos on Youtube .
About ModuleWorks
ModuleWorks is a software component provider for the CAD/CAM industry. ModuleWorks' expertise in toolpath creation and simulation is recognized throughout the CAM industry and its software components and development services are used by the majority of the leading CAM vendors for industry focused solutions across diverse business sectors. ModuleWorks Dental Framework brings these benefits to the dental CAM industry. Already used by many leading Dental systems, the advanced 3-Axis, 4-Axis, 5-Axis and Simulation technology provides rapid toolpath calculation times, fast machining times and high quality results.