ModuleWorks, the leading supplier of CAD/CAM software components for machining and simulation, has launched the next generation of ModuleWorks Dental Framework. This latest release accelerates grinding of restorations to bring high-performance manufacturing to dental milling labs and chair-side applications.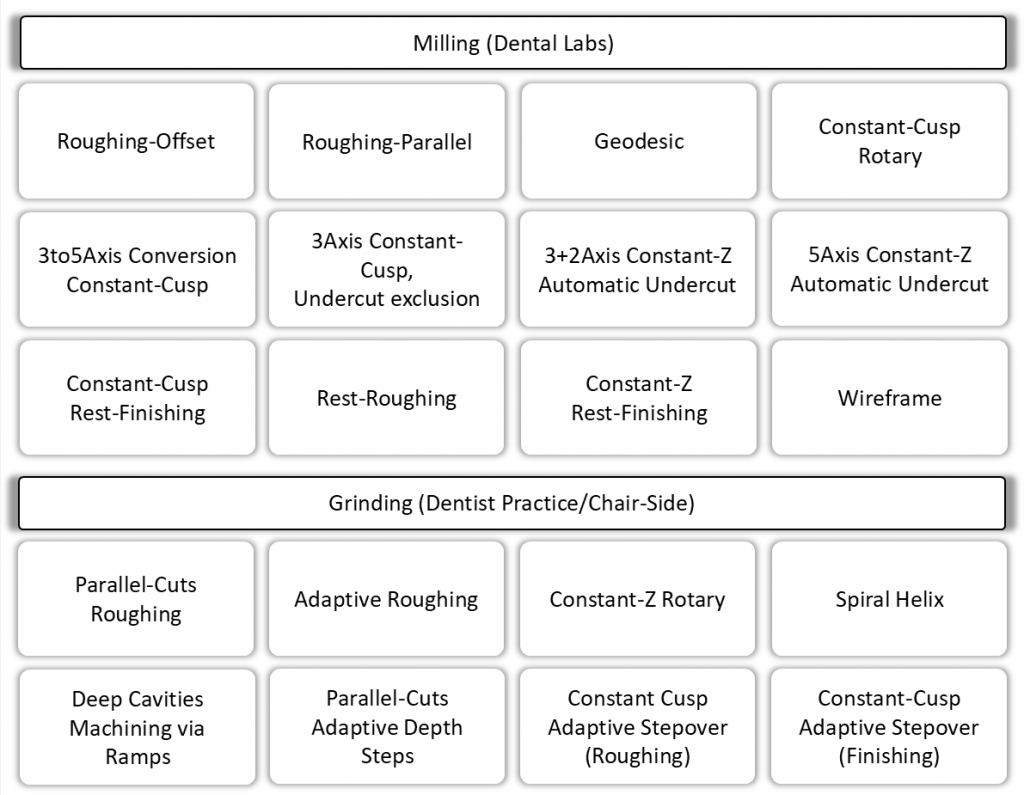 ModuleWorks Dental Framework CAM features for dental milling and grinding applications
ModuleWorks Dental Framework brings the industry-proven ModuleWorks toolpath generation technology to a diverse range of dental CAM applications (see Figure 1). This latest performance-optimized release of Dental Framework enables high-quality single-unit restorations to be manufactured in 8 to 20 minutes (instead of 35-40 minutes) depending on the type and size of the restoration and the kinematics of the CNC machine. It also extends the tool life for grinding operations.
Grinding time less than 20 minutes, with highly efficient tool use, giving short chair-time and long tool life.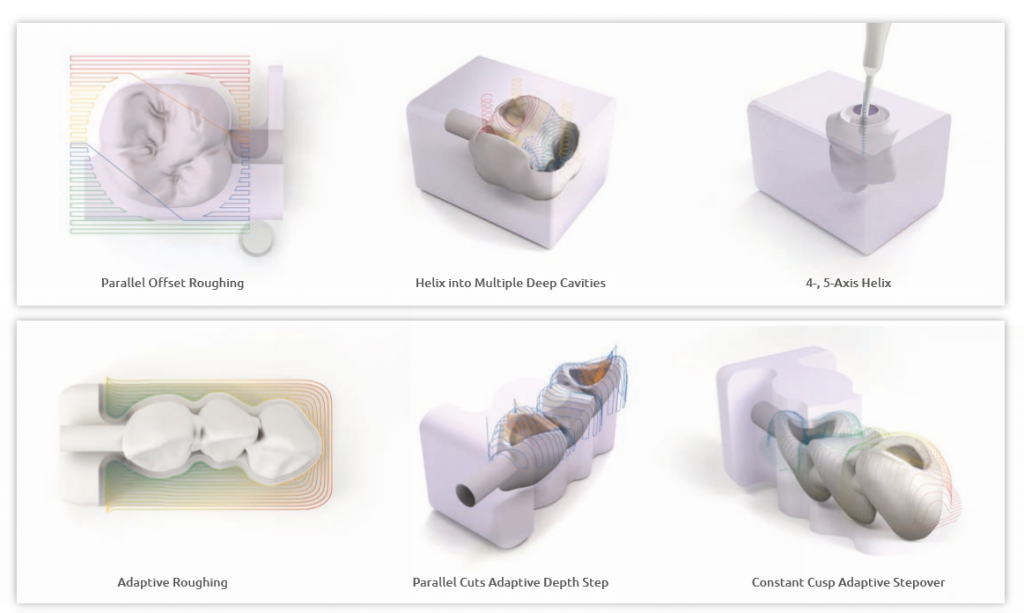 ModuleWorks grinding toolpath strategies for dental CAM applications
These performance enhancements enable OEMs to deliver more cost-efficient, fully integrated dental scanning/CAD/CAM solutions for dental milling labs and chair-side applications.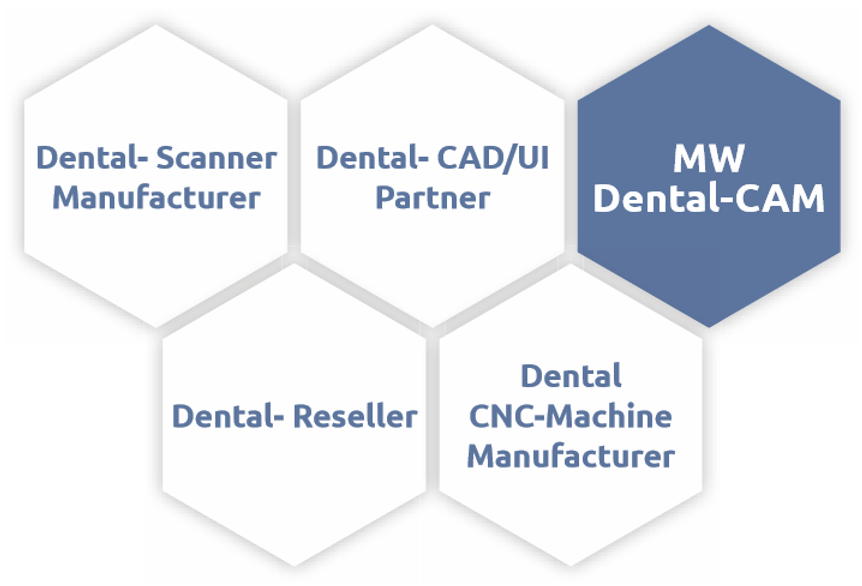 ModuleWorks Dental Business Model
"We are delighted with the positive reception of our new high-performance dental grinding CAM technology", says Soroosh Eghbali, Product Manager of ModuleWorks Dental. "The diverse features available in our CAM software mean we are able to provide each of our Dental OEM partners a unique manufacturing approach tailored to optimize the performance of their individual CNC machine kinematics and tooling."
For more information about ModuleWorks Dental, see the ModuleWorks Dental CAM factsheet and the latest videos on Youtube.
If you require any further information, please send an email to: support-dental@moduleworks.com
About ModuleWorks
ModuleWorks is a software component provider for the CAD/CAM industry. ModuleWorks' expertise in toolpath creation and simulation is recognized throughout the CAM industry and its software components and development services are used by the majority of the leading CAM vendors for industry focused solutions across diverse business sectors.
ModuleWorks Dental Framework brings these benefits to the dental CAM industry and is currently used by over 5.000 end users in leading OEM dental CAM systems around the world. The advanced 3-Axis, 4-Axis, 5-Axis and simulation technology provides rapid toolpath calculation times, fast machining times and high quality results.