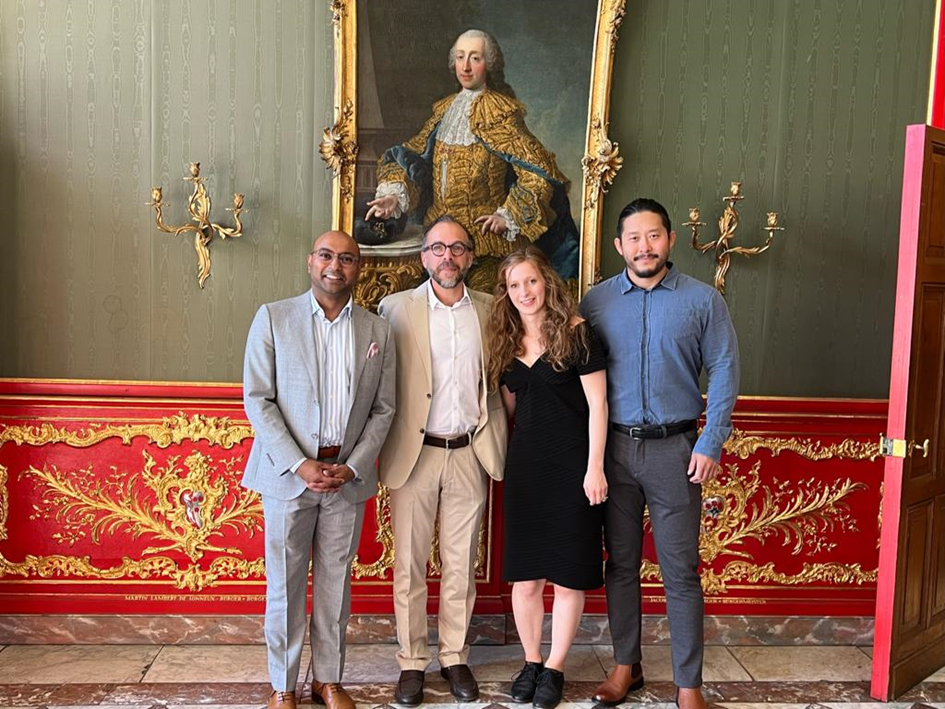 On the 6th of September, Mayor Sibylle Keupen honored ModuleWorks with the "Integrationspreis". The prize is local to Aachen and awarded to recognize and appreciate the efforts of individuals, institutions, and companies for people who migrate to Aachen, Germany.
ModuleWorks had been nominated by a member of the city council of Aachen. The nomination was checked by a jury that agreed to the nomination, as they too were convinced that ModuleWorks' effort for migrated employees is an exceptional achievement. The prize was awarded in the historical town hall of Aachen. Dr. Yavuz Murtezaoglu, the founder and CEO of ModuleWorks was accompanied by three of his employees.
The festivity was led by the mayor of Aachen, Sibylle Keupen, who emphasized that Aachen is a city in which foreigners were welcomed since the long past days of Charlemagne. Currently, people of more than 150 nations live in Aachen and every third citizen of the city has a migration background.
Besides ModuleWorks, the institution Road Safety Patrol (Aachener Verkehrwacht) was awarded their bicycle program for female immigrants from countries in which riding bikes is still unusual or even forbidden for women. Reiner Bertrand was awarded as a local individual because he has been involved in establishing positive relations between Germans and immigrants for the past decades. He established the association "EUROTÜRK Deutsch-Türkische Gesellschaft e.V." and the multicultural festival in Aachen.
ModuleWorks received the prize as a company
ModuleWorks received the prize as company because it has been international from the start and has become even diverse as years passed. The CEO of the company, Dr. Yavuz Murtezaoglu, came as an international student to Aachen and founded ModuleWorks. By now, people from 14 different nations are working in the company. The history and present of the company have been shaped by immigrants with various backgrounds. Welcoming immigrants has immigrants become an integral part of ModuleWorks, for example in providing free German courses for employees, help offered for employees in finding a flat or to getting their children into daycare, as well as the international relations to the ModuleWorks employees in other countries, such as Romania, Ukraine, and the United Kingdom.
The award was positively received and featured in several regional media outlets. To honor the ModuleWorks team which made this possible, a picture was taken in front of the company. The ModuleWorks team is very proud that their day-to-day efforts and welcoming company culture have been publicly recognized.