Doosan Machine Tools has chosen the ModuleWorks Collision Avoidance System (CAS) to provide real-time collision protection for its multi-tasking turning center. The ModuleWorks software components are part of an integrated shop floor solution that combines advanced collision avoidance with automatic tool management for improved machining safety and efficiency.
The ModuleWorks CAS provides collision detection and avoidance technology for the Doosan Collision Protection System (CPS). The ModuleWorks CAS takes the real axis positions, machine geometries and workpiece position and uses the same motion data as the real servos to deliver a fully integrated and visually realistic simulation of the machine kinematics, tools, jaws, clamps and fixtures as well as the material removal process. Collision detection and avoidance is available in both auto and jog modes using look-ahead motion data. If a collision is detected, the machining process is stopped before an actual collision occurs to prevent expensive machine damage and downtime.
For optimal safety and efficiency, Doosan Machine Tools has integrated the ModuleWorks CAS with the Doosan Tool Management System (TMS) and Sandvik Tool Library. When the machine operator changes the tool on the machine, the Doosan TMS and Sandvik Tool Library automatically send all the necessary 3D information to the ModuleWorks CAS. The simulation setup is updated immediately and operator error is eliminated, resulting in a more efficient and safer machining process.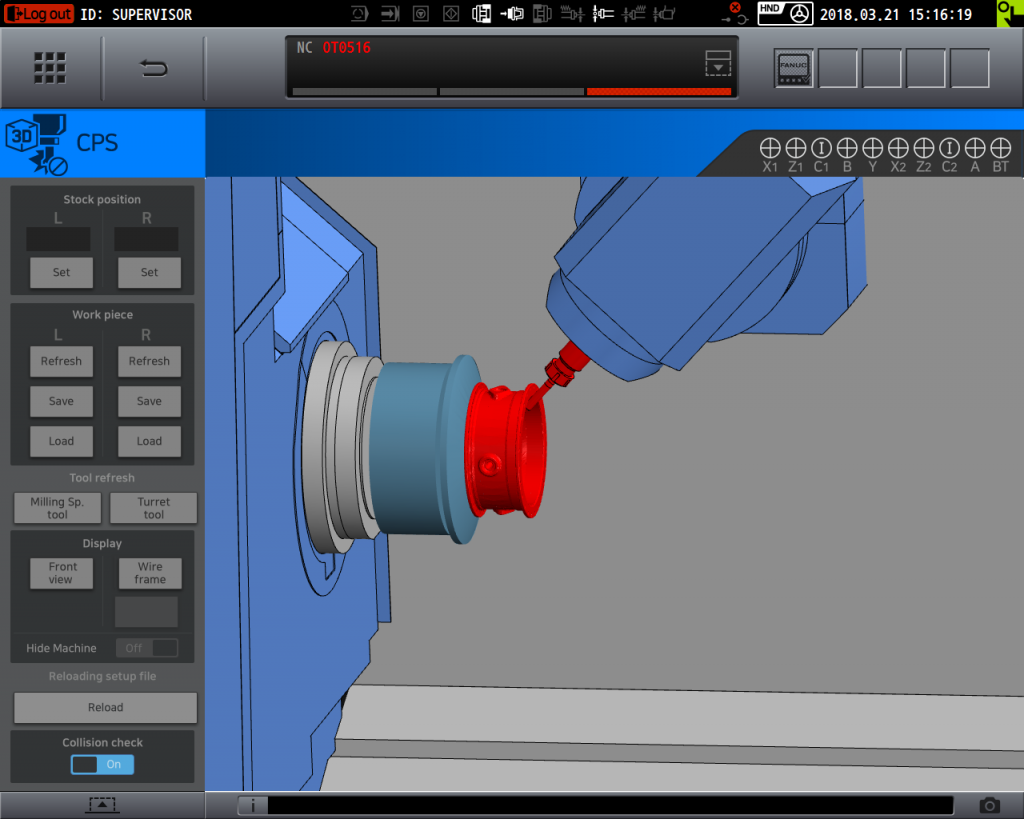 "The ModuleWorks Collision Avoidance System is cutting edge technology that integrates seamlessly with our Tool Management System", explains Kyungchul Kang, General Manager (Automation & Smart Factory) at Machine Tools. "For our customers it means a safer and more cost-effective machining process with less downtime and wastage."
"This latest integration project highlights the importance of working closely together to get the best out of the technologies of different companies", explains Mark Foti, Product Manager CNC and Machine Tools at ModuleWorks. "We look forward to a continued successful cooperation and future advances in the technology".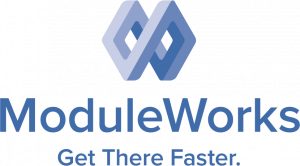 ModuleWorks is the leading software component provider for the CAD/CAM industry. With over 170 employees and 700 man years of software development, ModuleWorks' expertise in toolpath creation and simulation is recognized throughout the industry and its software components are integrated in over 500,000 installed seats of CAD/CAM software around the world. From standard products to exclusive development projects, we work closely together with you to bring your own vision of Industry 4.0 to life. Our comprehensive product portfolio and cutting-edge software components enable you to optimize your CAD/CAM solutions and connect to CNC/MTB systems to increase your competitiveness and help you Get There Faster.

Established in 1976 Doosan Machine Tools developed the first NC turning center in 1980, started exporting NC turning centers in 1981, developed the first machining center model in 1983, and has been sold turning centers, machining centers, multi-purpose machines, Swiss type lathes, and FA systems worldwide over $10 billion every year since 2007. As the total service provider in the metal cutting industry, Doosan Machine Tools provides machine tools and FA solutions required in the automotive, IT, aerospace, die & mold, and medical industries. Operating 5 overseas corporations, 11 technical centers, and 3 factories all over the world, Doosan Machine Tools sells over 10,000 units every year and about 65% of total revenue comes from oversea market such as North America, Europe, and China.