ModuleWorks Digital Manufacturing optimizes performance and efficiency throughout the CAM and PLM enterprise industries.
Digital Manufacturing in numbers:
in the manufacturing industry
use ModuleWorks simulation or toolpath technology (metal cutting industry software)
(CAM software development)
Our mission is to develop leading-edge technology that empowers our partners to turn great ideas into successful, real-world products for the manufacturing markets. Our full range of constantly evolving toolpath calculation components enable rapid development of innovative multi-axis CAM solutions for all milling and turning processes. We invest extensively in the continuous development of our technology to spark innovation, increase productivity and help our partners lead the future of manufacturing."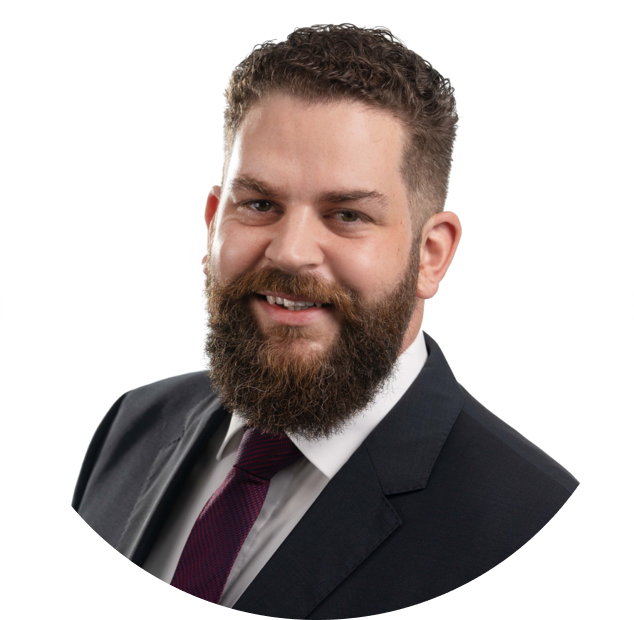 Head of Digital Manufacturing
With our comprehensive range of advanced strategies and integrated high-performance features, you empower your customers with efficient programming workflows that optimize the productivity of multi-axis machining processes.
Automated roughing strategies, easy-to-use indexable processes and full 5-axis simultaneous processes such as SWARF machining build our powerful multi-axis portfolio.
ModuleWorks 2D milling technology is designed for fast and seamless integration into any user-driven or automated environment. The wide range of productivity-optimizing and quality-enhancing features adds value to your CAM solution and empowers your customers with efficient programming workflows that enable them to master all typical 2.5D applications.
ModuleWorks enables the industry to unleash the full potential of its 5-axis machines. Continuous innovations for our automated indexed processes, e.g. automatic 3+2 axis roughing, and for our automated collision-free tilting strategies are just some of the ways in which we are constantly expanding machining horizons for smoother, robuster and faster machining of mold & die parts.
Our new 3-axis machining kernel is designed to machine all complex mold & die parts. The high-performance kernel uses the latest multithreading and multi-core technology to generate smooth, high-speed finishing cycles and uses all the advantages of modern hardware to quickly calculate large, complex toolpaths.
Finishing and rest finishing toolpaths for large, complex models can be calculated in just a few minutes to speed up programming time and keep production moving.
The adaptive roughing strategy uses the full potential of cutting and machine tools to increase the productivity and profitability of roughing processes.
Our smart toolpath cycles, used in combination with our conventional roughing patterns, increase the value of the whole solution, especially for expensive roughing processes.We apply this technology from 3-axis z-level patterns to 4-axis and full 5-axis roughing as well as turning-cycles.
Our Machine Simulation optimizes machining safety and profitability from the simple to the most complex machining operations, including 5-axis and combined mill/turn machining. Flexible kinematic definition, powerful APIs and other customization tools let you quickly tailor the simulation to your specific application. Together, we empower your workflows with high-performance machine simulation and toolpath verification tools.
Add value to your application with high-performance digital verification of stock removal and powerful error detection and  analysis tools. The adaptive refinement technology gives you a precise definition of the machined component, even on the smallest of features. Animation allows users to preview what will happen on the machine. 
The NC-Editor is a powerful and easy-to-use application for editing, simulating, back plotting and verifying G-code for CNC machining. With an intuitive interface that provides instant 3D simulation while you edit the program, you can detect potential collisions and errors at a glance and quickly optimize the performance and safety of your machining process.
Our woodworking component provides high-quality 3- to 5-axis toolpath generation  strategies and a comprehensive simulation package. Undercut machining is fully supported and powerful finishing cycles speed up your production process.
Support for drill blocks, aggregates, form tools and saw cutting along with advanced algorithms for optimizing
large panel parts deliver cost-effective performance and full application flexibility.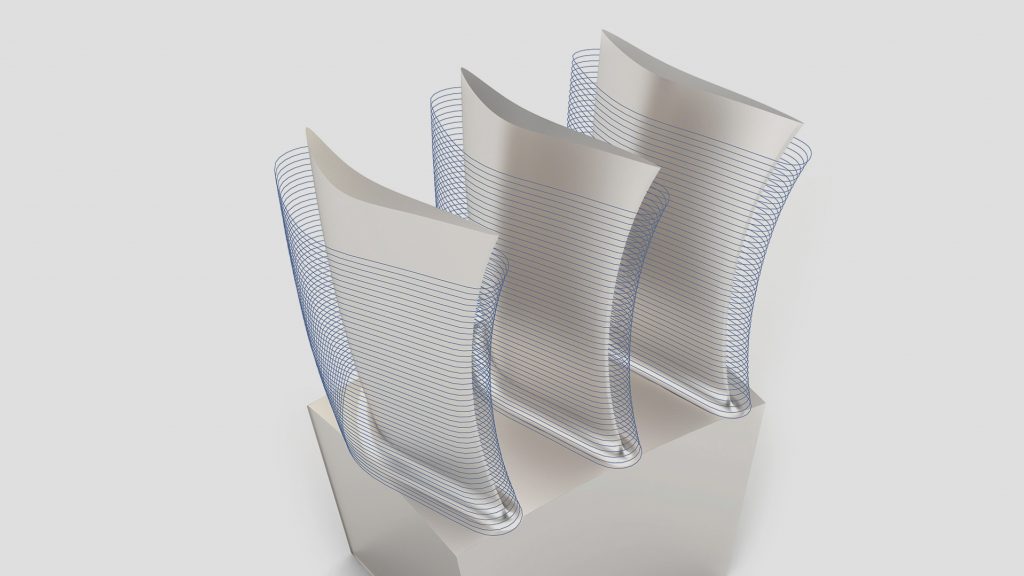 With dedicated toolpath strategies, ModuleWorks provides a high-performance turbomachinery solution with an optimized user workflow.
Multiblade parts, such as impellers and bladed disks (so called "blisks"), are very complex and very thin which increases the complexity of the machining process. The multiblade package uses highly optimized and extremely smooth 5-axis toolpath motions to automate the roughing, rest roughing and finishing processes.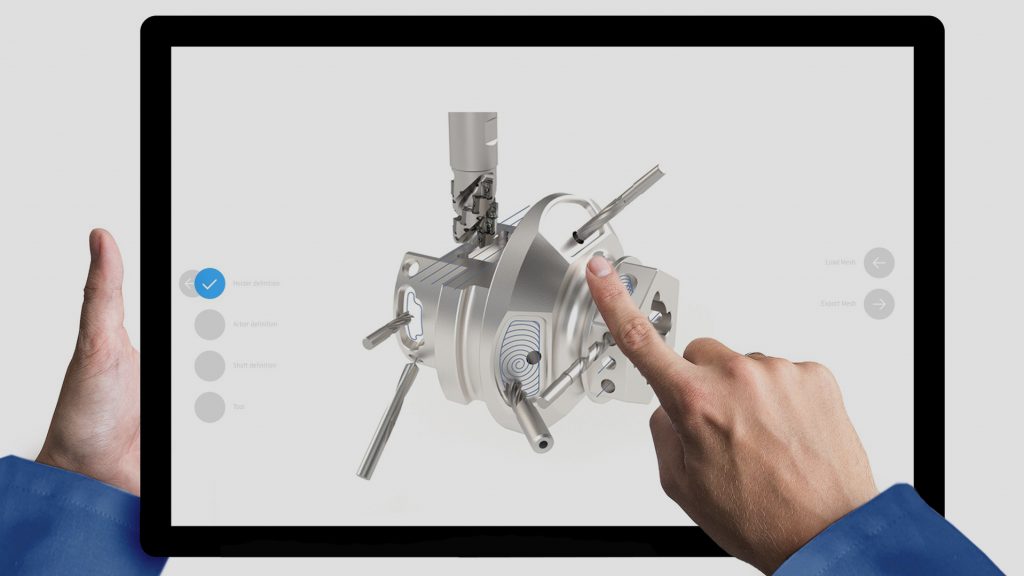 With NextGen Shop Floor Programming,  ModuleWorks offers a completely new user experience for the shop floor environment.
State-to-the-art proven toolpath and simulation technology brings a powerful 3D-based programming solution to the machine operator's fingertips. Combine the best technology from conversational programming solutions and CAM in one unique solution.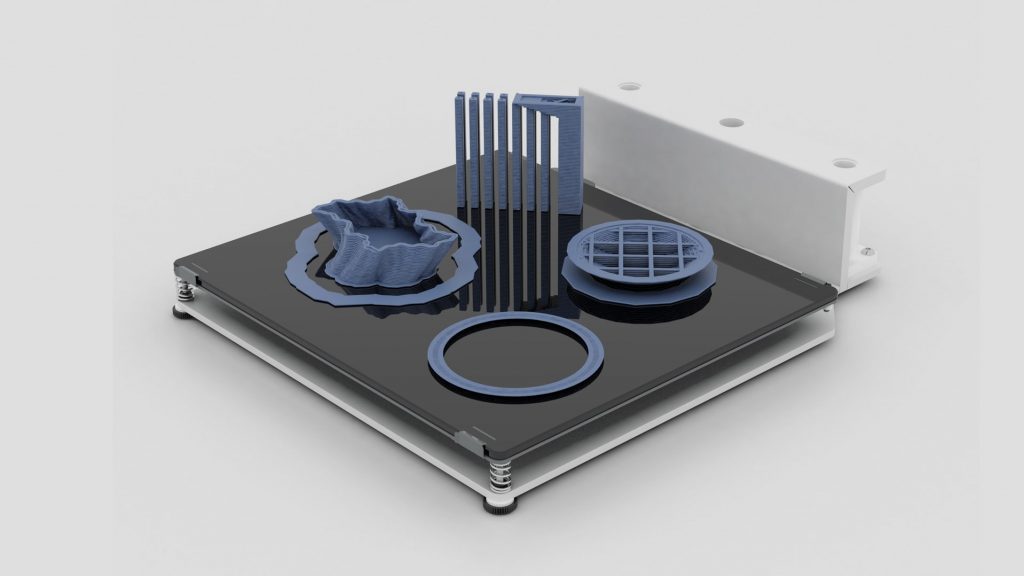 Additive & Process Technologies
ModuleWorks delivers dedicated
software components and solutions for additive manufacturing (SLM, FDM, Hybrid-AM), robotics and ultraprecision manufacturing. Our flexible toolpath generation strategies (from 2D to 6-axis) and full 3D machine simulation software with collision avoidance build a comprehensive portfolio of industry-proven components for fast and cost-effective implementation of process optimizing solutions.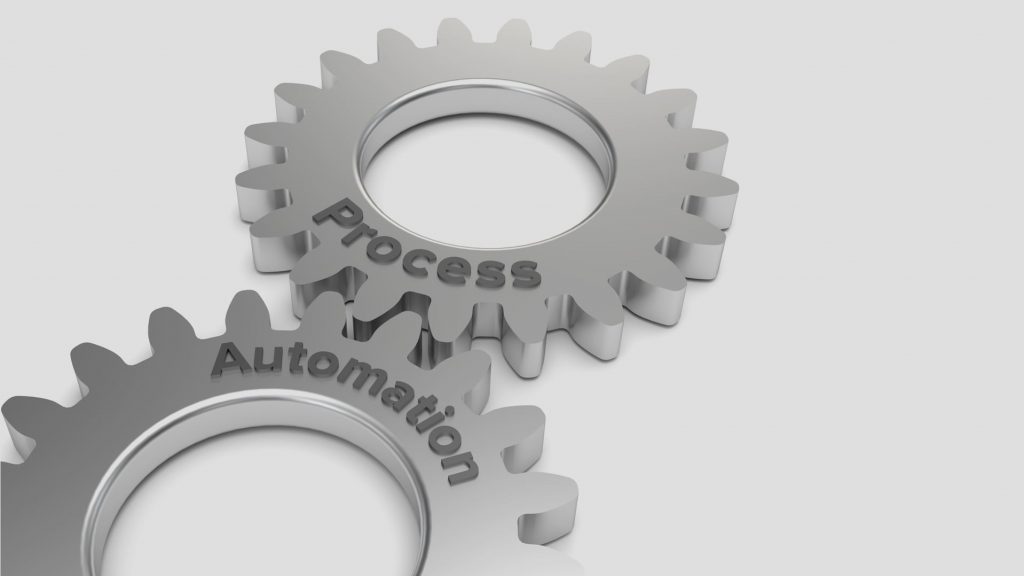 Equipped with automatic feature recognition and further process automation intelligence, ModuleWorks Self-Driving CAM helps engineers, machine operators and milling centers to dramatically speed up the job preparation process. Automatic selection of geometries and features as well as automatic tool assignment and setup of efficient consecutive operations streamline your job setup and keep your production moving.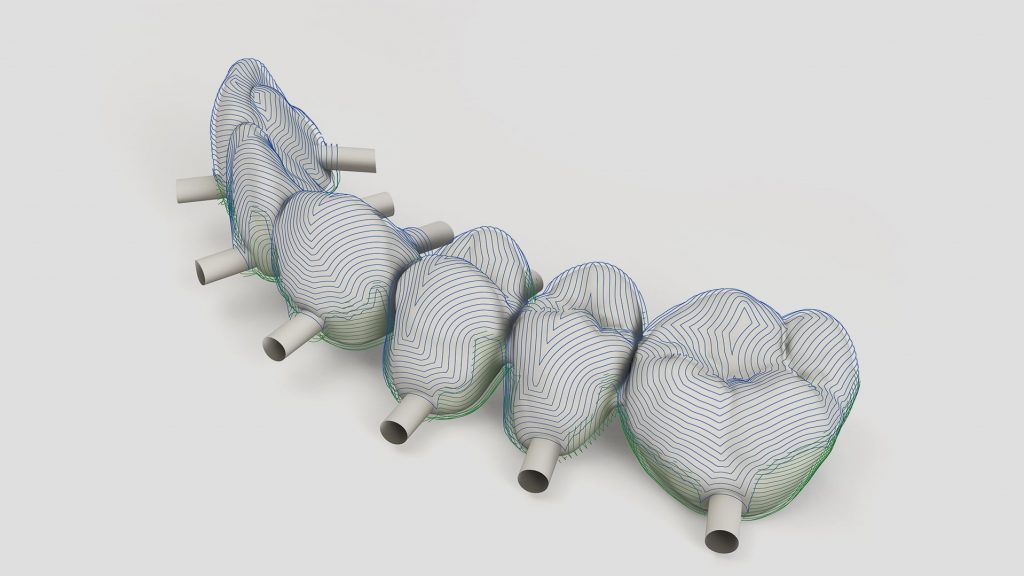 For dental CNC manufacturers and software integrators, our Dental Framework CAM concept uses fully configurable and verified machining templates for efficient and flexible job implementation. Users can quickly set up and manufacture even the most complex dental designs without any specialist CAM knowledge.
Sign up for our Digital Manufacturing Newsletter!
Join our newsletter to receive product updates, latest news and VIP webinar access.